---
The Navy is requesting $207.1 billion, of which $194.1 billion is for its base operations and $13 billion for Overseas Contingency Operations. This is a $2.9 billion decrease from 2020, with an 8.3% reduction in procurement to fund a 3.8% increase in operations and maintenance, a 6.4% increase in military personnel, and a 5.1% increase in research and development, according to the Navy's budget request document released on February 10 2020.
---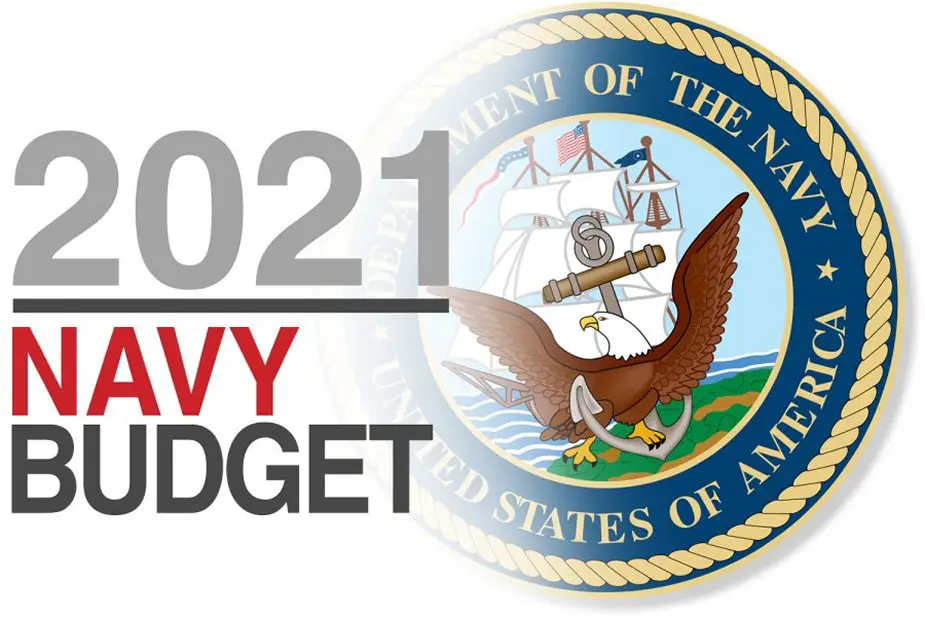 President's Budget for Navy fiscal year 2021 (Picture source: Stripes)
---
The Fiscal Year 2021 (FY21) President's Budget submission (PB21) of $207.1B is a decrease of $2.9B from the FY20 budget. This budget supports the irreversible implementation of the National Defense Strategy (NDS) and balances priorities in order to maximize naval power now and in the future.
This budget achieves several major goals. First, PB21 recapitalizes the COLUMBIA strategic ballistic missile submarine, our nation's ultimate insurance policy and the Navy's highest priority. Next, this budget sustains our readiness recovery to deliver credible forces to win today's fight. Third, PB21 aggressively pursues increased lethality and targets those areas of modernization with the greatest potential to deliver non-linear warfighting advantages.
This budget also prioritizes the development and delivery of Naval Expeditionary forces capable of imposing cost with distributed, lethal power that is sustainable. Finally, this budget delivers capable capacity within the constraints of our budget topline.
---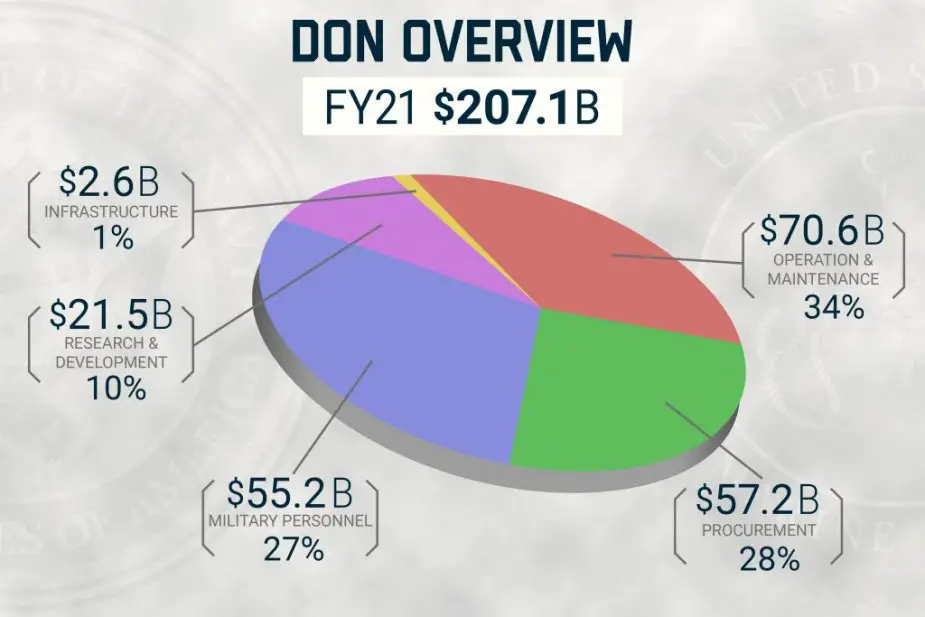 Department of the Navy budget overview (Picture source: Navy.mil)
---
The budget provides for a deployable battle force of 306 ships in FY21. This supports 11 aircraft carriers and 33 amphibious ships that serve as the foundation for our carrier and amphibious ready groups.
In FY21, 15 battle force ships will be delivered: 4 Destroyers, 3 Nuclear Attack Submarines (SSN), 5 Littoral Combat Ships, 1 Amphibious Transport Dock (LPD 17), 1 Fleet Replenishment Oiler (T-AO), and 1 Towing, Salvage, and Rescue Ship (T-ATS). Additionally, 6 battle force ships will be retired: 4 LCS, 1 LSD-41, and 1 T-ATF.
Ship procurement funds 8 new-construction battle force ships in FY21 (1 SSBN, 1SSN, 2 DDG, 1 FFG(X), 1 LPD 17 Flight II, 2 T-ATS), as well as 2 Large Unmanned Surface Vessels (USVs); and funds 44 battle force ships/17 unmanned vessels across the Future Years Defense Plan (FYDP).
---