---
At the 6th edition of DIMDEX (Doha International Maritime Defence Exhibition & Conference) from 12th to 14th March at the Qatar National Convention Center in Doha, Elettronica Group is showcasing its sophisticated strategic surveillance capabilities as well as self-defense and electronic attack systems for naval, airborne and ground use.
---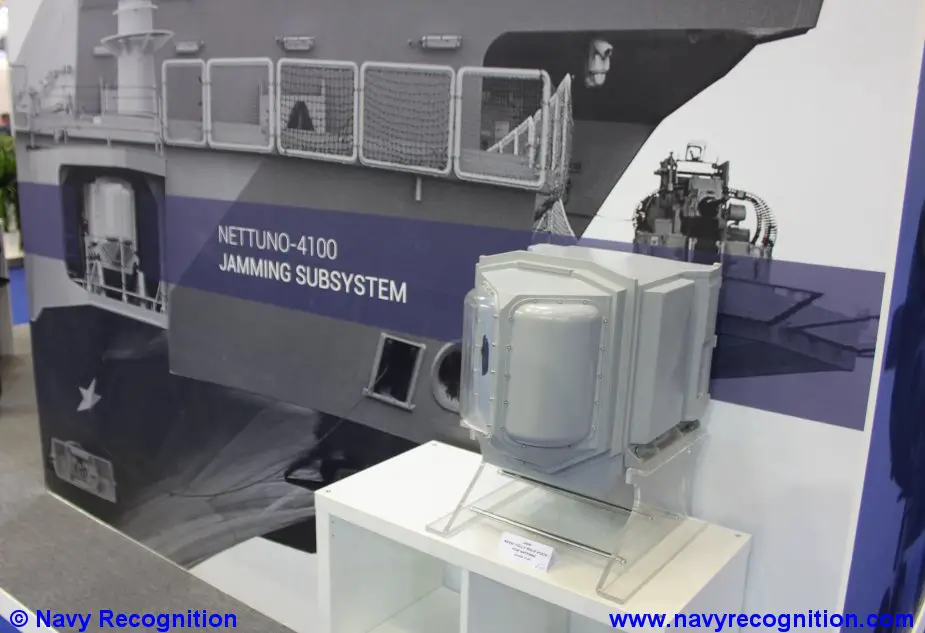 The Elettronica JASS (Jamming Antenna and Source Subsystems) antenna scale model at DIMDEX 2018

---
During the show, Elettronica's focus will be on its range of naval capabilities improving the defensive systems of Qatar Armed Forces. The Group has recently been chosen to supply important defensive systems to Qatar Armed Forces, including protective technologies for primary naval units. Elettronica is also codesign authority for the DASS self-protection systems mounted by the Eurofighter Typhoon aircraft recently delivered to the Qatar Air Force, as well.
The solutions that the Company is presenting at the show to include the VIRGILIUS, an advanced, multiplatform, fully integrated, flexible Electronic Warfare architecture Radar Warning Receiver/Electronic Support Measurement/Electronic Counter Measures; DIRCM ELT/572, able to detect, identify and assess the presence of any type of threat and deliver the specific countermeasure to protect the helo and allow the accomplishment of the mission; JASS (Jamming Antenna and Source Subsystems) antennas offer a scalable architecture applicable to ECM installations according to customer needs; PRAETORIAN, the podded selfprotection system for the Eurofighter Typhoon now being supplied to the Qatari Air Force, enables the aircraft to evaluate the electromagnetic scenario and then to implement an automatic ECM response to single or multiple threats for air-to-air and air-to-ground missions.
---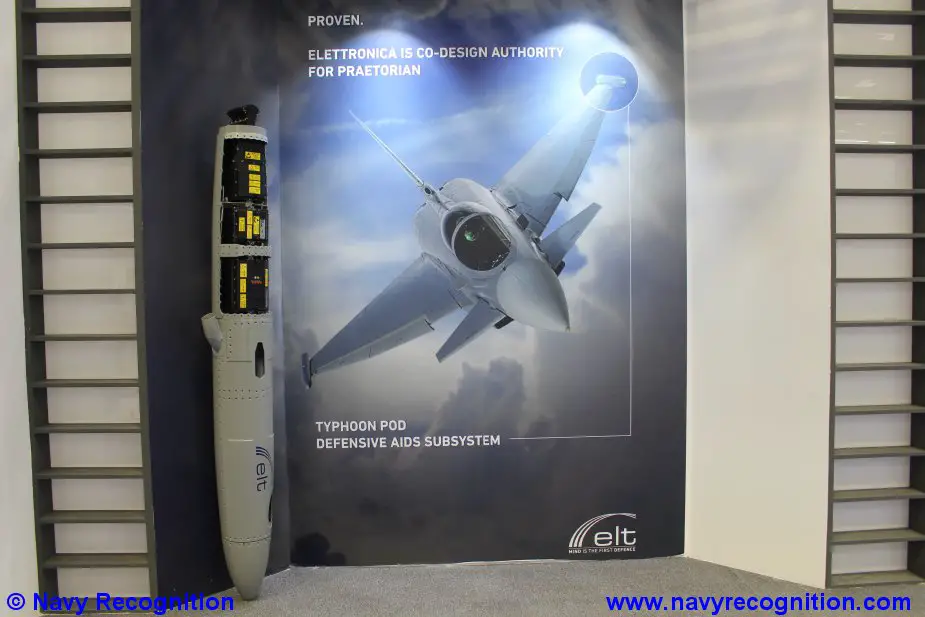 The Elettronica PRAETORIAN, the podded selfprotection system for the Eurofighter Typhoon
---