---
From the 12th to 14th March, Kelvin Hughes is exhibiting at the Doha International Maritime Defence Exhibition & Conference (DIMDEX) which is being held at the Qatar National Convention Centre.
---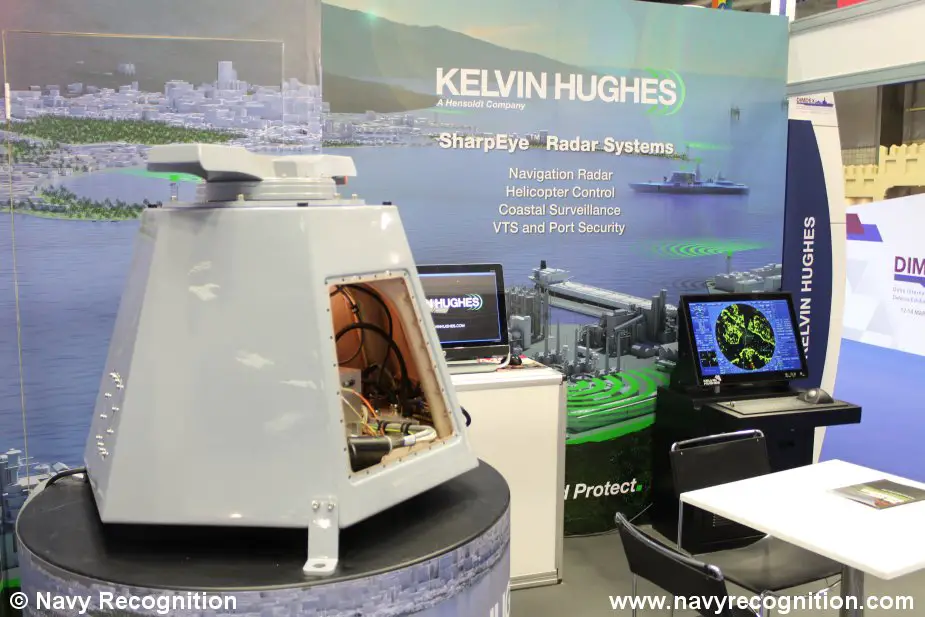 The Kelvin Hughes' stand at DIMDEX 2018

---
Now in its 10th anniversary year, DIMDEX has grown exponentially to become the MENA region's leading international maritime defence exhibition and conference, a global platform that attracts a high number of key decision makers and showcases an extensive range of the latest solutions to current maritime security challenges.
For Kelvin Hughes, DIMDEX offers an excellent opportunity to promote its SharpEye™ solid-state radar technology which delivers earlier detection of the smallest of targets, even in severe weather conditions, with extremely low through life costs. With its long history of meeting maritime navigation, surveillance and security needs, Kelvin Hughes currently supplies over 30 of the world's navies.
In providing the world's navies and coastguards with surface search, navigation and helicopter control radars Kelvin Hughes has pioneered the use of coherent pulse Doppler technologies for these roles. As a result, Kelvin Hughes SharpEye™ naval radars are able to see small targets in sea, rain or land clutter that others will miss.
---