---
Babcock International, the highly-skilled engineering services provider, has reached a milestone in its five year contract with the Ministry of Defence's (MOD) International Guns, Missiles and Rockets (IGMR) project team to deliver a rejuvenated 4.5" Mk8 Mod 1 Medium Calibre Gun programme for the UK's Royal Navy, the company announced at Euronaval 2018.
---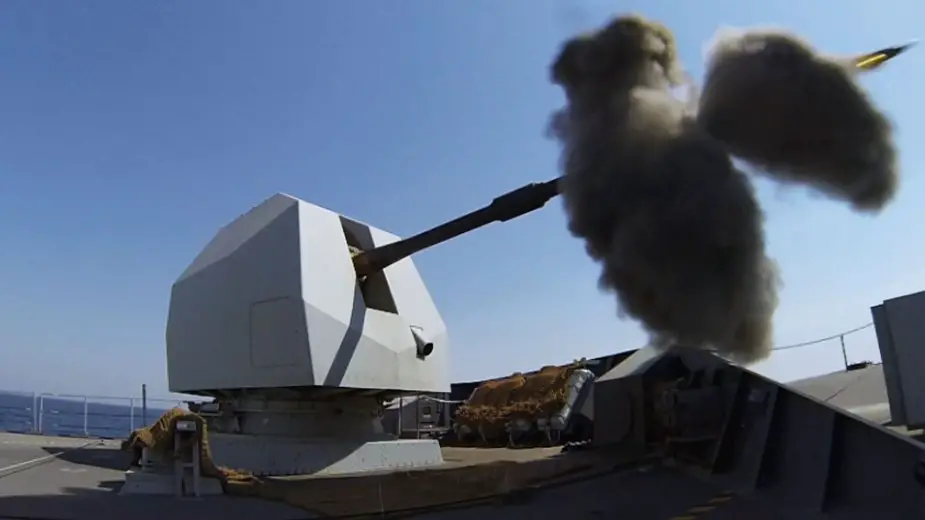 The Mk.8 arms the Royal Navy's Type 23 Frigates and Type 45 Destroyers
(Credit: UK Ministry of Defence/DE&S)
---
Over the course of the contract, which will implement general performance improvements and address equipment obsolescence, Babcock will drive an increase in reliability and availability of weapons systems. Benefitting from significant investment, the Mk8 equipment is planned for utilisation across numerous Royal Navy platforms with the potential for deployment on future MOD contracts.
Highlighting a significant milestone for the programme, Babcock – working in collaboration with BAE Systems – has delivered a number of design interventions ahead of successfully completing a series of live firing trials with QinetiQ at MOD's Eskmeals Range in Cumbria. These trials mark the first land based firing of a fully turreted 4.5" gun since the closure of HMS Cambridge in 2001.
Conducted over a five-day period and utilising multiple land and sea sites, various range, accuracy and altitudes were successfully tested. Results will now be applied to the programme as the contract progresses.
Martin Laity, Director of Mission Systems at Babcock said: "The team realised a key milestone with the live firing trials. Establishing and delivering on a suite of well-defined KPIs will ensure the programme is set up for success as the Mk8 contract progresses towards an effective, reliable and cost-effective solution for the Ministry of Defence."
---