---
Admiral Sir Philip Jones, Royal Navy First Sea Lord and Chief of Naval Staff, announced that one of the new Type 26 frigates will be named HMS Cardiff. The third to be named in the City Class of eight brand new, cutting-edge, anti-submarine warfare frigates, HMS Cardiff will provide advanced protection for the likes of the UK's nuclear deterrent and Queen Elizabeth Class aircraft carriers.
---
HMS Cardiff will enter service with the Royal Navy in the mid 2020s.
---
The First Sea Lord said:
This next generation of frigates will encompass the very latest innovations and technological advances to deliver a world class anti-submarine warfare capability within a globally deployable and highly versatile platform.
The name HMS Cardiff brings with it a proud history. A century ago the light cruiser HMS Cardiff famously led the German High Seas Fleet into internment at Scapa Flow at the end of the First World War.
---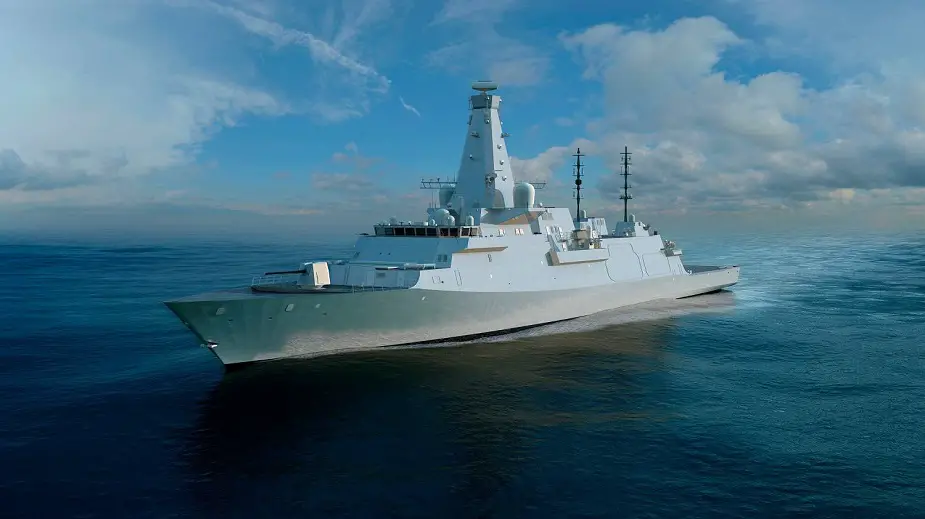 Type 26 GCS

---
The last HMS Cardiff, a Type 42 destroyer, also distinguished herself on operations around the world, including the 1982 Falklands campaign, the 1991 Gulf War and service in the Adriatic during the 1999 crisis in Kosovo.
---
Type 26 frigate scale model at DSEI 2017

---
The new HMS Belfast is set to enter service in the mid-2020s and, along with her fellow Type 26 frigates, will have a truly global reach, protecting the UK's strategic interests as well as the likes of the UK's nuclear submarines, and delivering high-end warfighting capability wherever it is needed.
Its flexible design will also enable these capabilities to be adapted to counter future threats, whilst the ships will also benefit from the latest advances in digital technology.

The first ship of the City-class will be named HMS Galsgow, Cardiff should be the second ship of the class while the third one is set to be named HMS Belfast (we previously reported that Belfast would be the second ship because it was the second name to be revealed but it will actually be the name of the third ship).

A UK MoD statement confirms:
The Royal Navy's Type 26 frigates are being built at the Clyde shipyards in Scotland. The MOD announced an unprecedented 20 years of work there in 2017, safeguarding over 4,000 jobs, with the £3.7bn contract for the first three of eight submarine hunting Type 26 frigates to be built there. Two other ships in the class have already been named HMS Glasgow and HMS Belfast. HMS Cardiff is the third ship to be named and will be the second to enter production.
---