---
The Russian Navy does not plan to build another big landing ship designed by the Nevskoe bureau on the basis of project 11711, an informed naval source told FlotProm online publication. The first serial Petr Morgunov ship of the project will become the last one.
---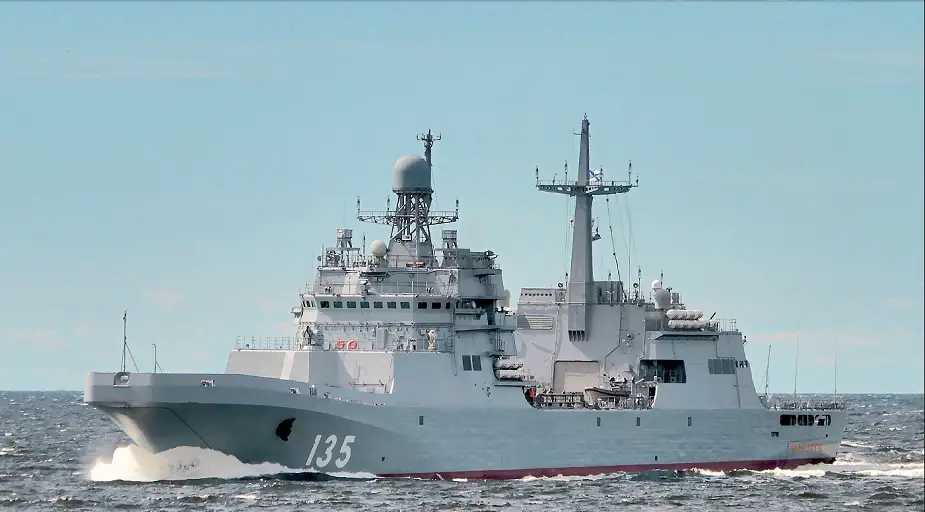 Landing ship of project Project 11711 Ivan Gren during trials in the Baltic. Picture by Alex Akentyev.
---
A source at Yantar shipyard which built project 1171 and 11711 ships said the shipyard will no longer build the big landing ships.

Former Navy Commander-in-Chief Admiral Felix Gromov said further construction of project 11711 was senseless while a major upgrade would cost a lot. "We have mothballed project 1174 ships which can be made operational. Besides new universal landing ships, we can build simple landing ships on project 1171 basis," he said. The admiral believes the available scientific and technical experience will save time and money.
---
© Copyright 2018 TASS. All rights reserved. This material may not be published, broadcast, rewritten or redistributed.
---
Navy Recognition comment:
This announcement is not surprising. The Ivan Gren (lead project 11711) was laid by Yantar shipyard in December 2004 but floated only in May 2012 because of a big number of changes to the technical assignment made by the Russian Navy at the initial construction stage. Factory trials began twelve years after keel laying! In June 2016. The Ivan Gren sailed out to the Baltic Sea on November 30, 2017 for acceptance trials.
The warship can carry 13 main tanks, 36 APC or IFV or 300 marines. It can deliver a reinforced marine company with hardware and land it on pontoons. The weapons include 30mm six-barrel antiaircraft guns and the warship carries in hangars two Ka-29 combat-transport helicopters.

As we reported previously, Russia seems keen to move ahead with its plan to procure LHD for delivery in the mid-2020ies.
---