---
The underwater drones, which President Vladimir Putin mentioned in his state-of-the-nation address, will enable the Russian Navy to operate close to the territorial waters of the adversary, Navy Commander-in-Chief Admiral Vladimir Korolev said.
---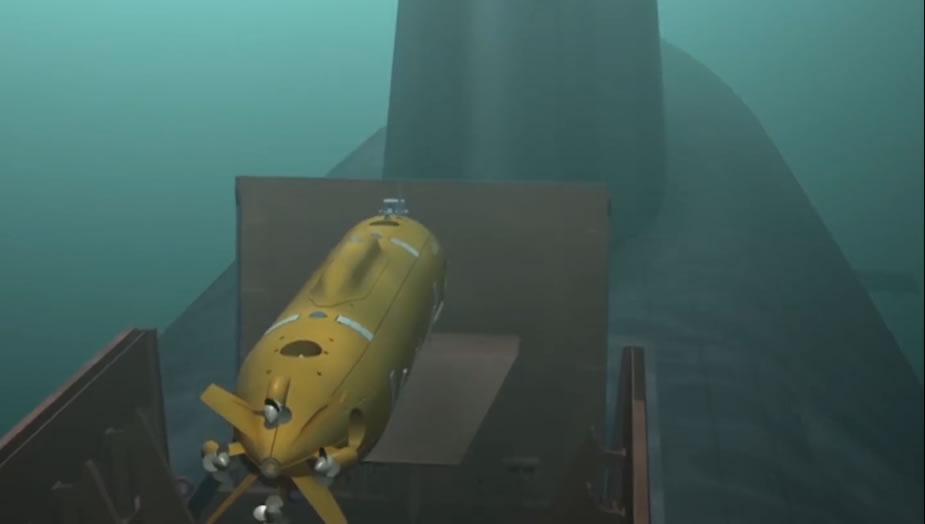 Rubin's Klavesin-2R-PM UUV
---
"The weapon will make it possible to fulfil a broad range of missions in the distant sea zone close to the adversary territorial waters. A targeting system specially designed for the craft will enable them to make autonomous approaches to the targets and strike at them with a high degree of precision," he said.
The underwater drones and their carrier submarines are components of the so-called multiple oceanic system. "Successful trials of the main element of the underwater craft - the nuclear power-generating unit - have been completed," Korolev said adding that the power plant enables the underwater vehicle to move at high speed at depths exceeding 1000 m and to remain invisible for the enemy at the same time.
---
Russian MoD video showing Rubin's Klavesin-2R-PM UUV (first) and the nuclear-armed Kanyon/Status-6 long range torpedo/drone

---
These craft will have a practically unlimited operating range and their low noise and high maneuverability make it possible to covertly approach the targets. Simulation analysis has shown it is practically impossible to intercept the underwater vehicle, the admiral said.
The multiple oceanic system will become operational in the Navy after a full test cycle is completed. All of its units are Russian-made.
---
© Copyright 2018 TASS. All rights reserved. This material may not be published, broadcast, rewritten or redistributed.
---