---
The Japan Maritime Self-Defense Force (JMSDF) appointed for the first time a woman as commander of a warship squadron, the First Escort Division. 44 years old Commander Ryoko Azuma will command four ships including JMSDF flagship Izumo helicopter carrier.
---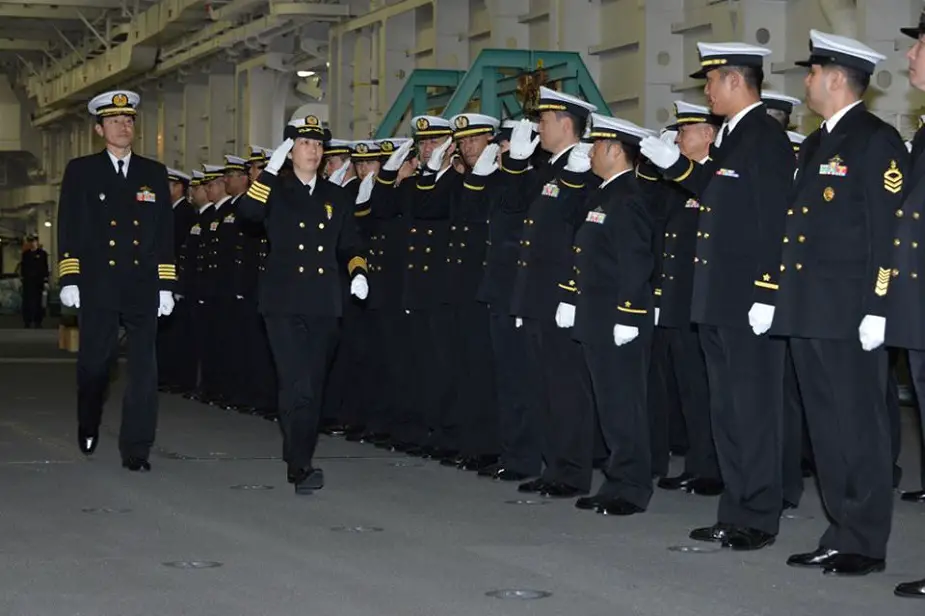 Commander Ryoko Azuma during the change of command ceremony aboard JS Izumo. JMSDF picture.

---
Azuma will be at the head of 1,000 sailors, of which only 30 are women. "I don't think about being a woman. I will concentrate my energy on fulfilling my duties as commander," Azuma said at the change of command ceremony aboard the Izumo in Yokohama. "I want to do my best to carry out the heavy duty I have been given".

According to Reuters, by 2030, the SDF plans to increase the combined number of women serving in the air sea and ground forces to 9 percent of the total from 6 percent, or 14,000 people now. In addition to Azuma, other senior female officers in the MSDF include four captains and a rear admiral in charge of logistics.

You may recall that JMSDF appointed the first female officer to command a destroyer in March 2016.
---
Video
---