---
In the next few years the Russian Navy Pacific Ocean Fleet (POF) will receive corvettes and submarines fitted with Kalibr high-precision weapon system, Sergey Avakyants, POF commander revealed in an interview to the newspaper Krasnaya Zvezda (Red Star).
---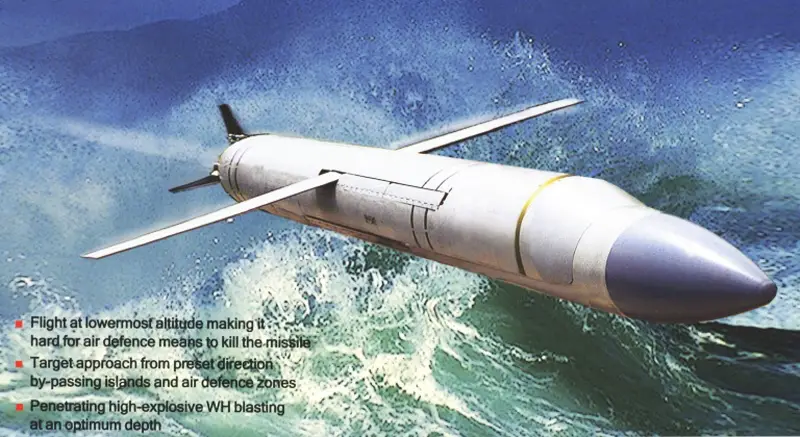 Artist impression of 3M-54 Kalibr

---
"This year the Fleet plans to accept Project 20380 ship Gromkiy, and then an upgraded Project 20385 ship Gremyashchiy. The corvette Gremyashchiy and the follow-on corvette Provorniy employ new technologies and design decisions. In addition, these ships are the Pacific Fleet's first carriers of the Kalibr cruise missiles," Avakyants reports. According to the chief commander, in the next few years the fleet will deploy up to four corvettes with "an optimum armament suite." Plans envision increasing their number to eight.

In addition, the Komsomolsk-on-Amur shipyard will build for the POF four Project 22800 corvettes (codename Karakurt) armed with Kalibr and Oniks cruise missiles. These ships, with a displacement of around 800 tonnes, will replace missile ships and launch boats, whose service life has expired or is close to expiry, said Avakyants, noting a possibility of building several such ships by the Vostochnaya Verf Shipyard.

According to the commander, in 2019 the POF will also receive the first of eight Project 636.3 diesel-electric submarines armed with Kalibr ship-launched cruise missiles. Their construction proceeds at the Admiralteiskiye Verfi Shipyard in St Petersburg. Also, it is planned to rearm with Kalibr the Project 949A nuclear submarines. The military may receive the first such modernized cruise missile submarine as early as the end 2021, the commander specified.
---
© Copyright 2018 TASS. All rights reserved. This material may not be published, broadcast, rewritten or redistributed.
---