---
The Admiral Gorshkov frigate, which is leading a squadron of Northern Fleet warships and vessels in a long-distance voyage, has crossed the Strait of Malacca and the Singapore Strait and has entered the South China Sea, the Northern Fleet said.
---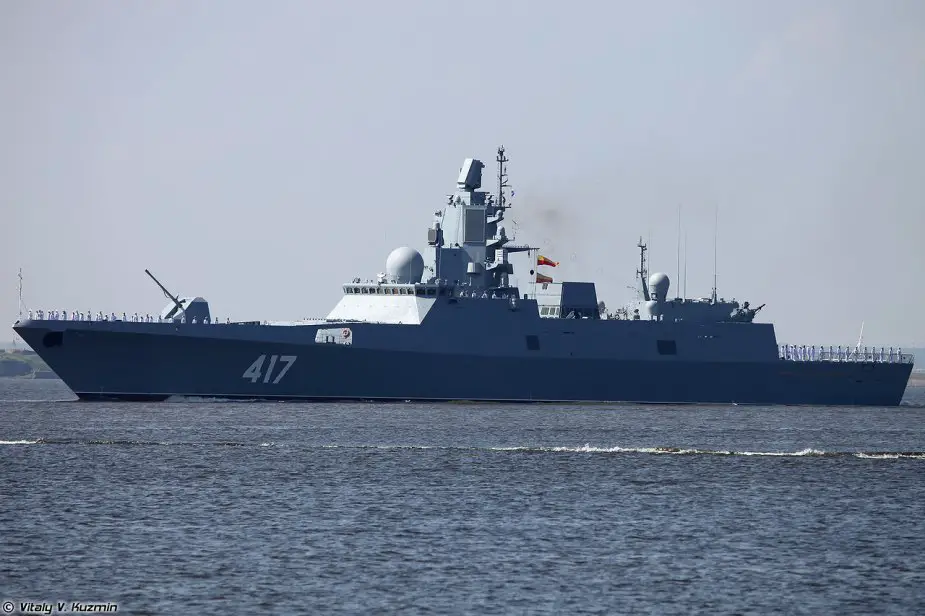 The Russian Admiral Gorshkov frigate (417) of Project 22350 Admiral Gorshkov-class during Russian Navy Day 2018, Saint Petersburg (Picture Source: Vitaly Kuzmin)
---
"The Russian sailors are heading for Qingdao, a seaport on the Yellow Sea. It will host the celebrations of the 70th anniversary of the People's Liberation Army Navy on April 23. The Admiral Gorshkov's crewmen are getting ready for the festivities," the fleet's press service said.
The squadron of Northern Fleet warships and vessels led by the Admiral Gorshkov GM frigate of project 22350 set off on its long-distance voyage on February 26. It is the first long-distance voyage for the Admiral Gorshkov, which has made business calls at Djibouti and Colombo port in the island Republic of Sri Lanka. The frigate has covered about 11,000 nautical miles and held a number of general ship drills designed to defend the squadron of warships and employ missile weapons since the start of its long-distance voyage.
---
© Copyright 2019 TASS. All rights reserved. This material may not be published, broadcast, rewritten or redistributed.
---