---
L3 MAPPS has been awarded a contract for work on the Royal Canadian Navy's Joint Support Ships (JSS) from the Canadian shipbuilder Seaspan Shipyards.
---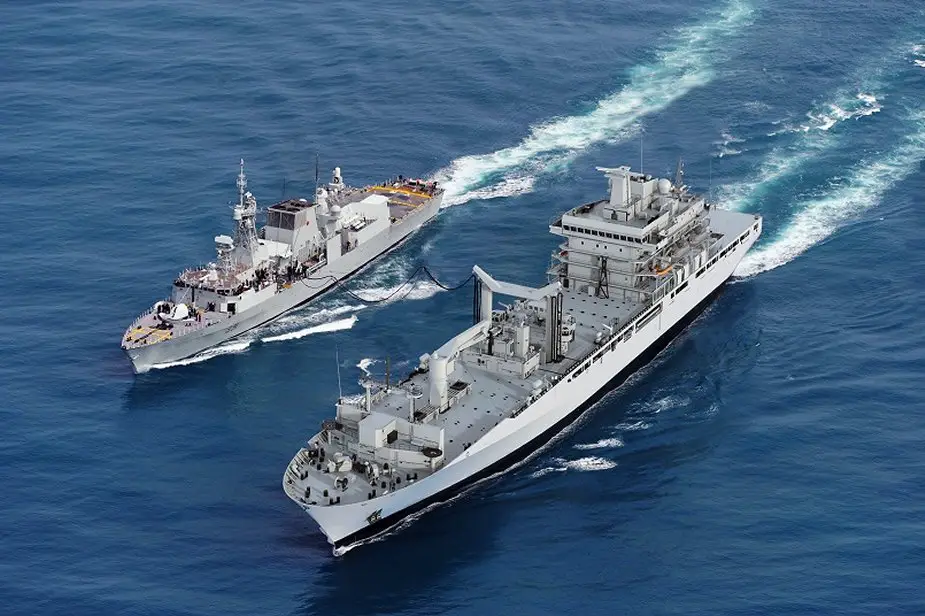 Artist rendering of the future Protecteur-class ship (JSS) replenishing a Canadian vessel at sea (Picture source : Canadian Armed Forces)
---
This contract includes the providing of an integrated platform management system (IPMS) for all the Canadian JSS. This platform will permit the crew to control and monitor platform machinery and systems on board JSS, and it will include a battle damage control system, onboard training system and equipment health monitoring (among other improvements).
This system will enhance the performances and the operational effectiveness of the Canadian joint support ships and make it a safer place for its crew to work. Joint support ships are to be replenishment ships crewed by 240 sailors whose task will be to ensure surface combatant vessels can stay at sea longer than today. They are expected to replace the former Auxiliary Oiler Replenishment vessels.
---