---
On February 27, Turkey launched the largest maritime drill of its history, testing its war fighting capabilities in the Black Sea, the Aegean Sea, and in the eastern Mediterranean simultaneously. The drill will end on March 8 and totalises 103 military vessels and thousands of soldiers.
---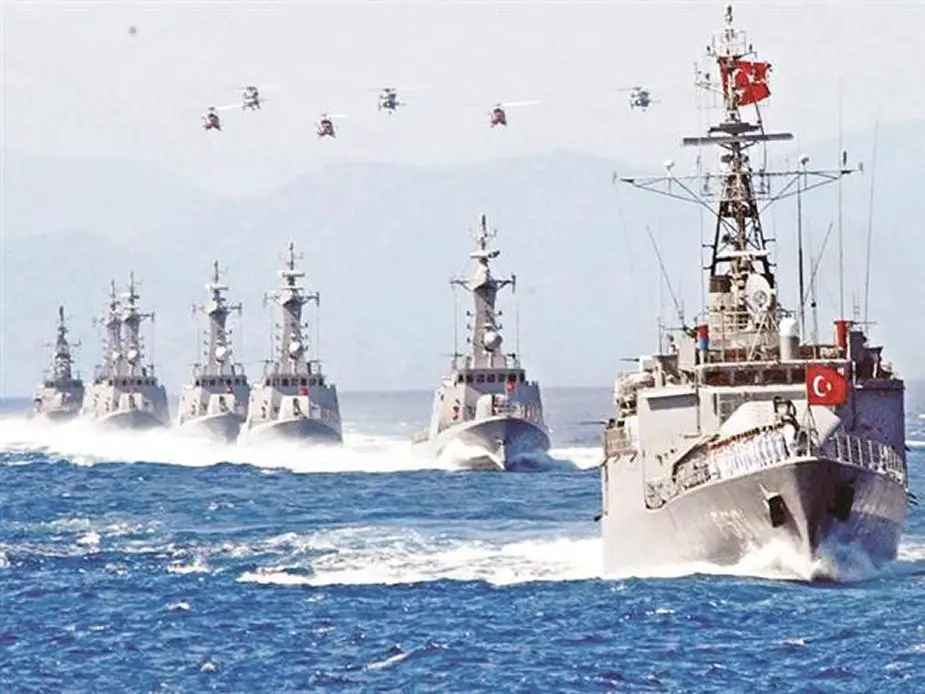 Turkish naval ships during maritime drill (Picture source : AA photo)
---
Dubbed "Mavi Vatan," or "the Blue Homeland," the maritime drill will last from February 27 to March 8 and will see the participation of 103 military vessels and thousands of soldiers, conducting operations in 462,000 square meters in three seas surrounding the country (i.e. the Black Sea, the Aegean Sea, and the eastern Mediterranean).
According to Turkey's Anadolu news agency, the naval vessels taking part will include destroyers, frigates, corvettes, assault boats, submarines, mine hunting vessels, patrol boats and as well as 20 fighter jets, military helicopters and drones.
While the drill was reported to have been planned six months in advance in line with NATO rules and regulations, it comes during heightened tensions in the Aegean and eastern Mediterranean.
According to Dr. Hay Eytan Cohen Yanarocak, Turkey expert at the Jerusalem Institute for Strategy and Security, "one of the most important aspects of this drill is the utilization of Turkey's self-produced weapons. For instance the UAVs - 'Bayraktar' and 'Anka' - 'Milgem (National Warship) corvettes,' 'Atak' helicopter, 'Cirit' missile... all these can be considered as a signal for the US that Turkey is seeking to put an end to its dependency."
Greek media have reported that the drill is taking place amid plans by Ankara to dispatch a second drilling ship to areas around the divided island of Cyprus later this week after Turkey's Foreign Minister Mevlut Cavusoglu said the country would begin drilling for oil and gas near Cyprus in the near future.
---