---
The Search and Rescue (SAR) force of the Russian Pacific Fleet has received two Project 23040 diving boats, according to the press service of the Eastern Military District (VVO).
---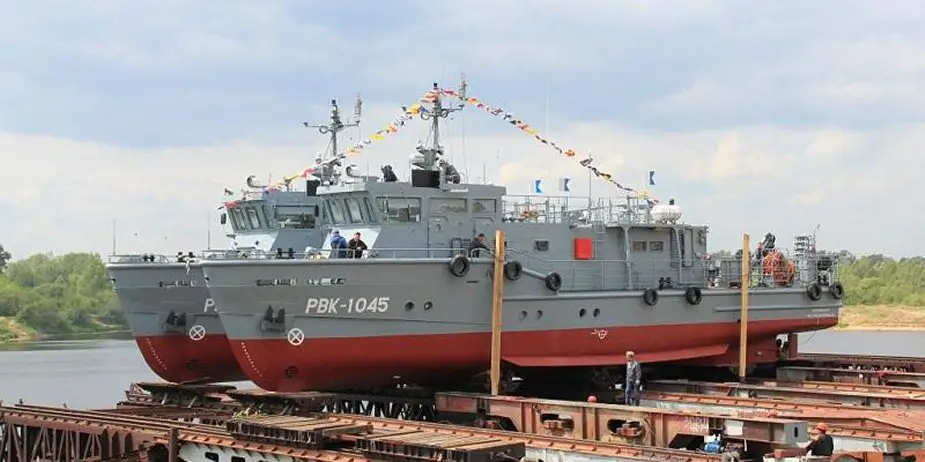 Two Project 23040 (Picture source : SPB Marine)
---
"Flags were hoisted on the new boats at a ceremony held in Vladivostok and Fokino. The vessels marked as RVK-1239 and RVK-1261 have been built at the JSC Plant Nizhegorodsky Teplokhod. They belong to a series of emergency rescue boats, which are being built in the interest of the Russian Defense Ministry," the district said.
Captain 1st rank Maxim Alalykin, the head of search and emergency-rescue operations department of the Pacific Fleet, noted that these ships would significantly expand the abilities of a structural unit, which is in charge of search and rescue operations at sea, and would make it possible to resolve a wide range of tasks.
Earlier, the Pacific Fleet search and rescue force received the SMK-2177 modular diving boat, which showed its true worth in the provision of underwater technical works linked to deactivation of mines found at the bottom of the Golden Horn bay in Vladivostok, the Russian Far East.
Big hydrographic boats of project 23040G are designed for precision areal seabed survey and inspection of navigational dangers at depths of 400 meters, as well as for relief survey by a single beam echo sounder at depths of up to 2000 meters. The boats of project 23040G help the Navy hydrographical service effectively maintain all floating warning signs, lay and withdraw all types of floating warning signs up to 1.7 tons and 6.5 meters long. The boats can deliver troops, food, spare parts and repair teams to coastal naval navigational stations and engage in navigational-hydrographic provision of search-and-rescue operations, piloting of submarines and large-tonnage warships in deployment bases and approaches to them. The crew comprises nine men. The boat has five two-bed and one one-bed cabins to accommodate the crew and seconded servicemen.
---
© Copyright 2019 TASS. All rights reserved. This material may not be published, broadcast, rewritten or redistributed.
---