---
The Moskva missile cruiser of Atlant-class project 1164 will serve for at least another ten years after the life cycle of the Black Sea fleet warship was extended, two informed sources in the industry told Mil.Press Flotprom publication.
---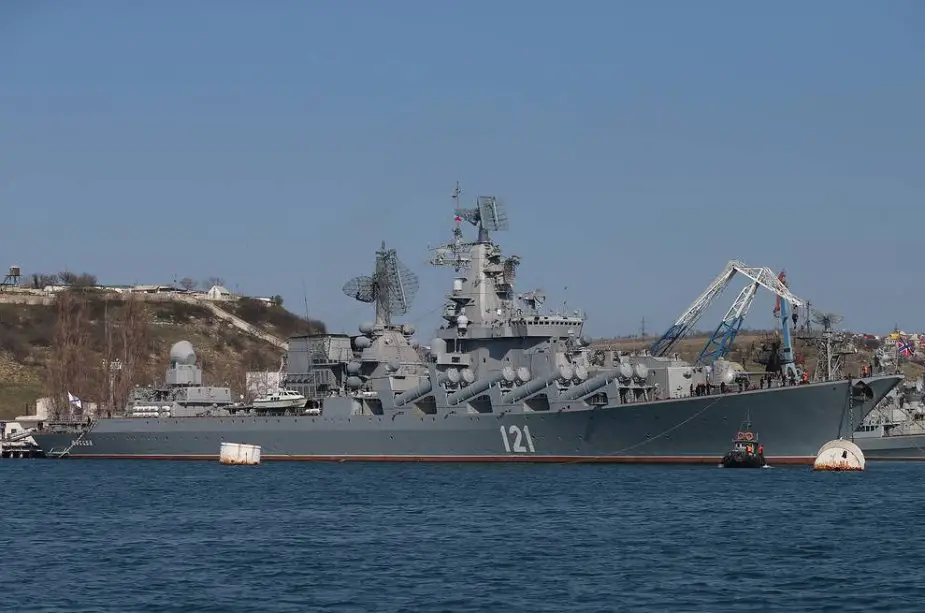 Moskva Guard missile cruiser (Picture source: Russian MoD)
---
The warship is overhauled by the 13th shipyard in Sevastopol. The Moskva is prepared for docking, the sources said.
The overhaul is to be completed in the second quarter of 2020. Specific attention is paid to the main power plant, including gas turbine generators, reducing gear, fuel mechanisms, and gas conduits of the main gas turbines and other elements of the power plant.
On June 5, 2019, the cruiser for the first time sailed out since 2016 for trials of the power plant. The next sortie was planned in December 2019 but was postponed. There is no talk so far about a large-scale upgrade of the Moskva by Zvyozdochka Shipyard which modernized similar Marshal Ustinov. There are no funds and a decision is to be made later.
An informed source said the cruiser badly needs to upgrade old systems. "A modern fire-fighting system is necessary. The Navy proposed to install it on Marshal Ustinov yet in 2011. The Moskva and the Varyag cruisers of the Atlant class are vulnerable in fire safety," the source said.
---
© Copyright 2020 TASS. All rights reserved. This material may not be published, broadcast, rewritten or redistributed.
---