---
On July 13 the Pakistani Navy held a ceremony in Karachi to mark the induction of its newest corvette, the PNS Yarmook. Preparations for the ceremony were observed from an unusual perspective.
Follow Navy Recognition on Google News at this link
---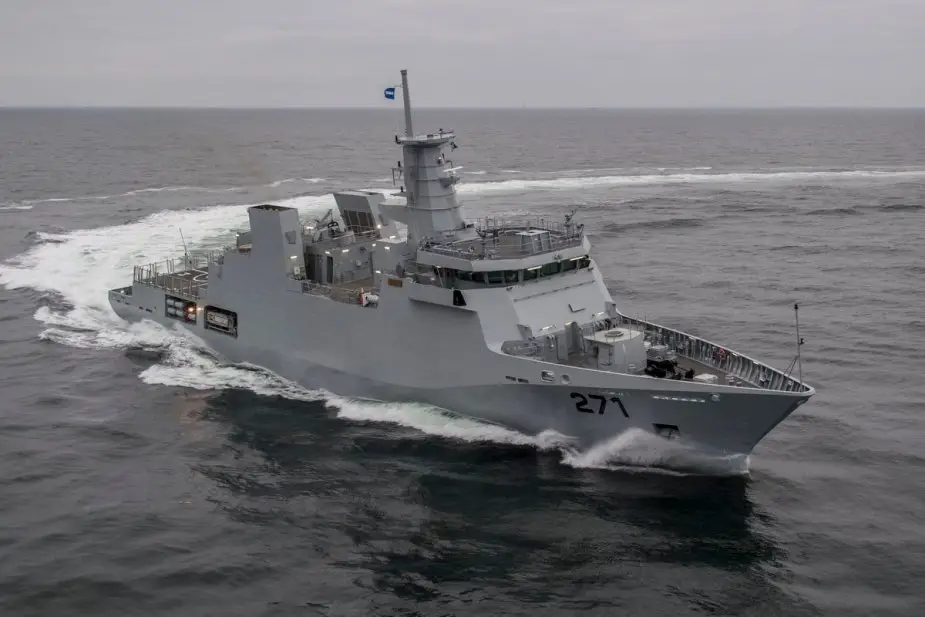 Pakistan Navy Corvette PNS YARMOOK (Damen OPV 1900). (Picture source: Damen)
---
PNS YARMOOK is the latest warship, possesses cutting edge weapon & terminal defence systems. The ship can perform a variety of naval Ops & transport helicopter & UAV simultaneously. The 2nd Corvette PNS TABUK is expected to join PN Fleet in coming months.
The offshore patrol vessel (OPV) built by the Dutch company Damen was commissioned in February 2020 at Constanta Port, Romania. The second vessel PNS Tabuk is expected to join the Pakistan Navy fleet towards the end of this year.
The vessel is based on Damen's OPV 1900 design, and it features an overall length of 91.3 m, an overall beam of 14.4 m, and a hull draught of 4 m. The ship can launch two high-speed RHIBs of 11.5 meters and 6.5 meters simultaneously and also has the capability to accommodate two TEUs for special mission-based operations.
Powered by four Caterpillar 3516 diesel engines in the combined diesel and diesel (CODAD) configuration, the corvette can attain a top speed of about 22 kt, and a standard range of around 6,000 n miles at 12 kt.
The ship can launch two high-speed RHIBs (rigid-hulled inflatable boats) of 11.5 metres and 6.5 metres at once and can accommodate two 20-foot equivalent units (TEUs) for special mission-based operations.
---
---