---
According to information published by the Facebook account of the Ukrainian Navy on June 22, 2021, a memorandum between the United Kingdom and the Ukrainian Navy was signed in Odessa concerning the transfer of two Sandown-class minehunters to Ukraine.
Follow Navy Recognition on Google News at this link
---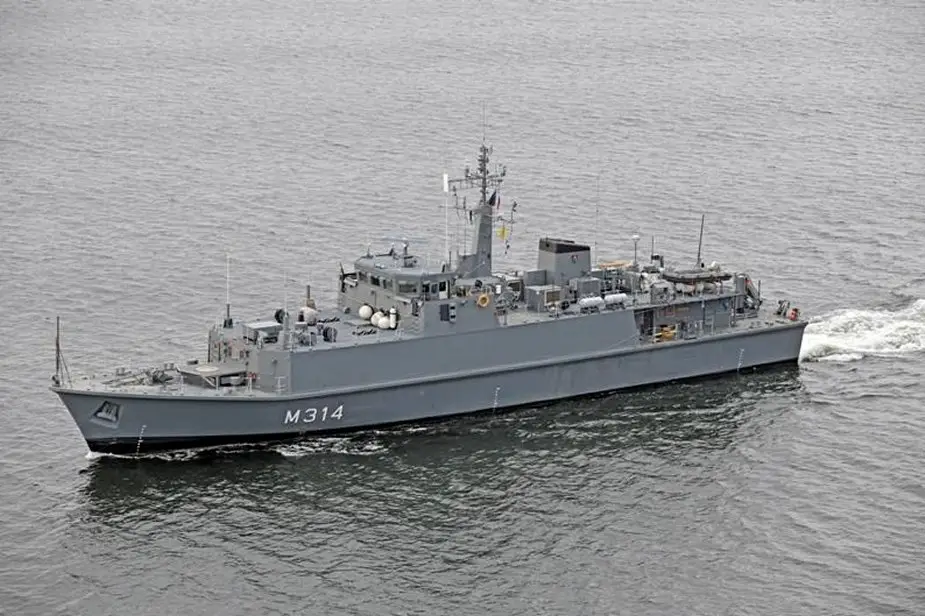 Sandown-class minehunter EML Sakala (Picture source: Pinterest)
---
The Sandown class is a class of fifteen minehunters built primarily for the Royal Navy by Vosper Thornycroft.
The Sandown Class is equipped with two underwater PAP 104 mk5 remote-controlled mine-disposal vehicles, supplied by Societe ECA. The vehicle is controlled via a 2,000 m fiber-optic cable. A lighting system, low light level black and white camera and a color camera are fitted. The vehicle is also fitted with high-resolution sonar. The sensor data is transmitted back to the operations control centre on the ship.
The main payload is a 100 kg mine disposal charge which can be replaced by a manipulator. Wire cutters are used to release moored mines from the column of water above the sea bed. The mine disposal vehicles can be deployed to a depth of 300 m.
The Sandown Class is also equipped with two Barricade lightweight decoy launchers supplied by ML Aviation of Andover. The launchers are capable of dispensing infrared decoys and chaff in confusion, distraction and centroid seduction modes of operation.
---