---
According to information published by the French Ministry of Armed Forces on November 2, 2021, the French Navy sent Atlantique 2 maritime patrol aircraft to Cyprus for a mission in Eastern Mediterranean.
Follow Navy Recognition on Google News at this link
---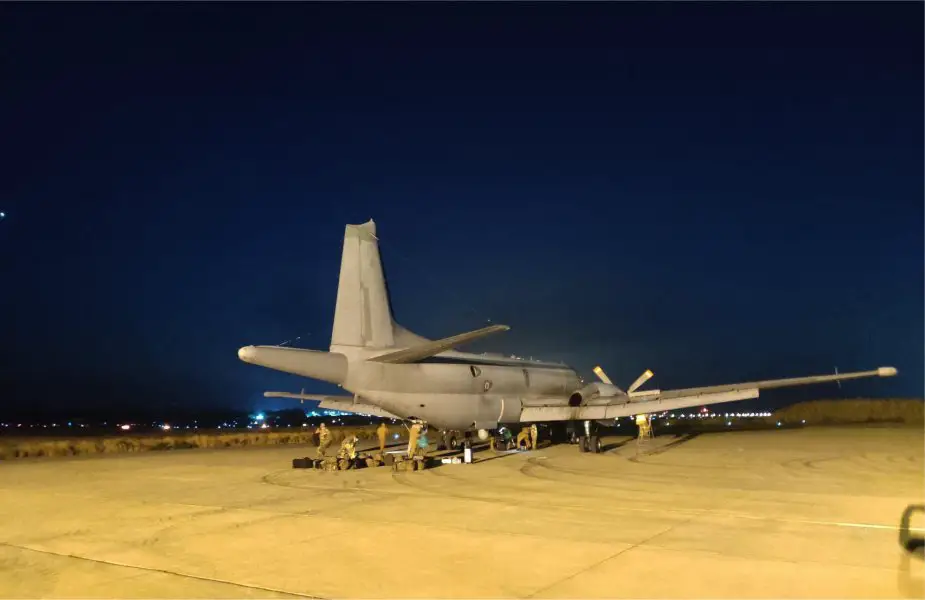 Atlantique 2 Maritime Patrol Aircraft (Picture source: Twitter account of French Army)
---
The Breguet Br.1150 Atlantic is a long-range maritime patrol aircraft designed and manufactured by French aircraft manufacturer Breguet Aviation.
The Atlantic has been operated by a number of countries, commonly performing maritime roles such as reconnaissance and anti-submarine warfare, he is also capable of carrying air-to-ground munitions to perform ground-attack missions; a small number of aircraft were also equipped to perform ELINT operations.
An updated version, the Atlantique 2 or ATL2, was produced by Dassault Aviation for the French Navy in the 1980s.
The Breguet Br.1150 Atlantic is a twin-engined, mid-winged monoplane with a "double-bubble" fuselage; the upper lobe comprising a pressurized crew compartment, and the lower lobe housing a 9 m (27 ft 6 in) long weapons bay, with sonobuoy tubes aft of the weapons bay.
An all-aluminum structure is used throughout the Atlantic's airframe; corrosion is alleged to be a considerable problem due to environmental factors imposed by the maritime environment.
---