---
According to information published by Mer et Marine on September 23, 2021, the French firm Naval Group launches construction of the second Frigate for defense and intervention or FDI in La Montagne, West France.
Follow Navy Recognition on Google News at this link
---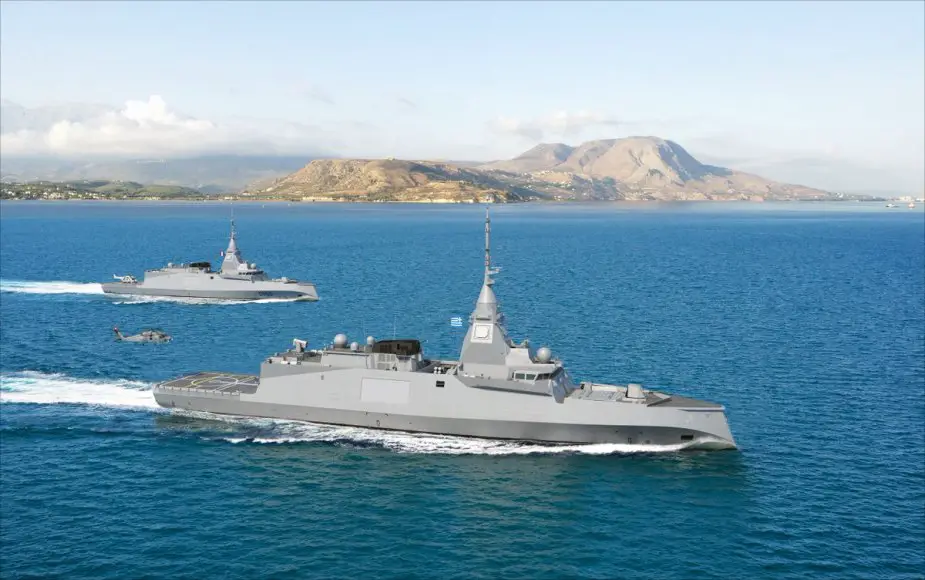 Artist rendering of Frigate for defense and intervention or FDI (Picture source: Twitter account of Naval Group)
---
The FDI frigate is the 5th generation of combat ship for naval supremacy and crisis management. This warship is designed for navies looking for a compact frigate able to perform a large range of missions stand-alone or within a task force either. Like the FREMM, the FDI frigate features high level capabilities in anti-air, antisurface, anti-submarine and asymmetric warfare domains, taking into account French Navy operational legacy acquired in wartime situation.
Its maximum speed is 27 knots and it has an autonomy of 45 days with operational availability of 3500 hours per year. The frigate can accommodate 125 men and women + 28 passengers and will be able to carry at the same time a helicopter (capacity of 10 t, the actual helicopter will weigh 5t) and an Unmanned aerial vehicle (UAV), developed as part of the SDAM program with Airbus Helicopters.
As the first digital frigate, FDI frigate integrates latest-generation systems around a naval digital distributed cloud architecture, natively cyber-secured and compatible with the new Information Technologies developments and evolutions and provides sailors with adapted services. Different versions are available to embrace the specific needs of each navy.
---