---
According to information published by Opex360 on February 28, 2022, the French Navy Flamant-class patrol vessel Cormoran seized the Russian cargo ship Baltic Leader in the English Channel near Boulogne.
Follow Navy Recognition on Google News at this link
---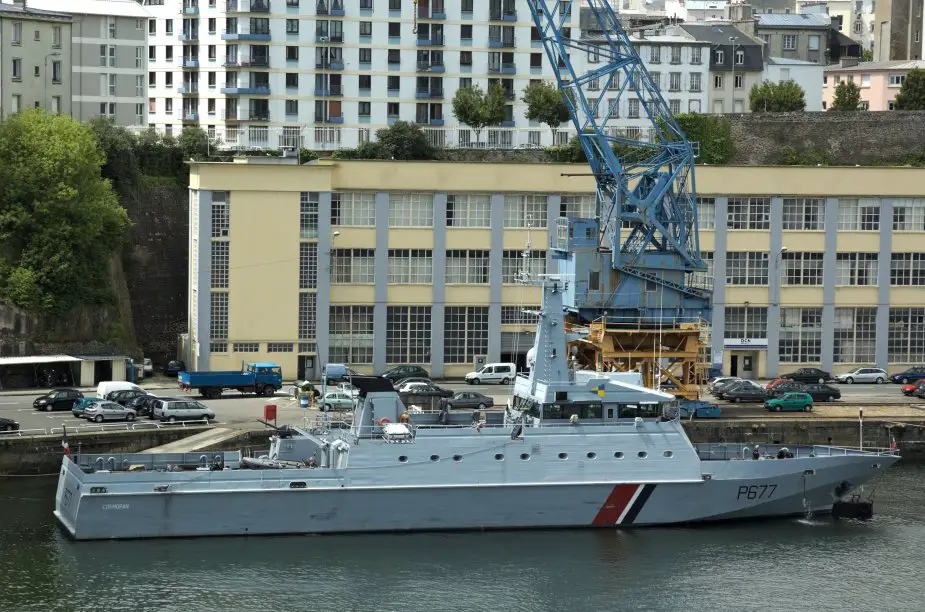 Flamant-class Offshore Patrol Vessel Cormoran (Picture source: Gary Houston)
---
The Flamant-class patrol vessels are a series of three Type OPV54 patrol boats of the French Navy used for fishery monitoring, search and rescue, and patrolling France's exclusive economic zone out to 200 nautical miles (370 km; 230 mi).
The three boats were ordered in August 1993 and entered service in October and December 1997. They are based in Cherbourg.
In addition to their usual facilities, the boats are also equipped with two 8 m3 (280 cu ft) tanks for anti-pollutants, and a water cannon for fire fighting. They have a plant capable of producing 15 tonnes of freshwater per day by reverse osmosis. The boats have an area for vertical replenishment.
Each boat carries a 6.7 m (22 ft) Zodiac "Hurricane" rigid-hulled inflatable boat, powered by a 200 hp (149 kW) water jet engine that gives a top speed of 30 knots (56 km/h; 35 mph).
---