---
According to information published by Daily Sabah on January 25, 2022, the "game-changer" combat drones could have an equivalent with the Turkish mini-submarines STM-500.
Follow Navy Recognition on Google News at this link
---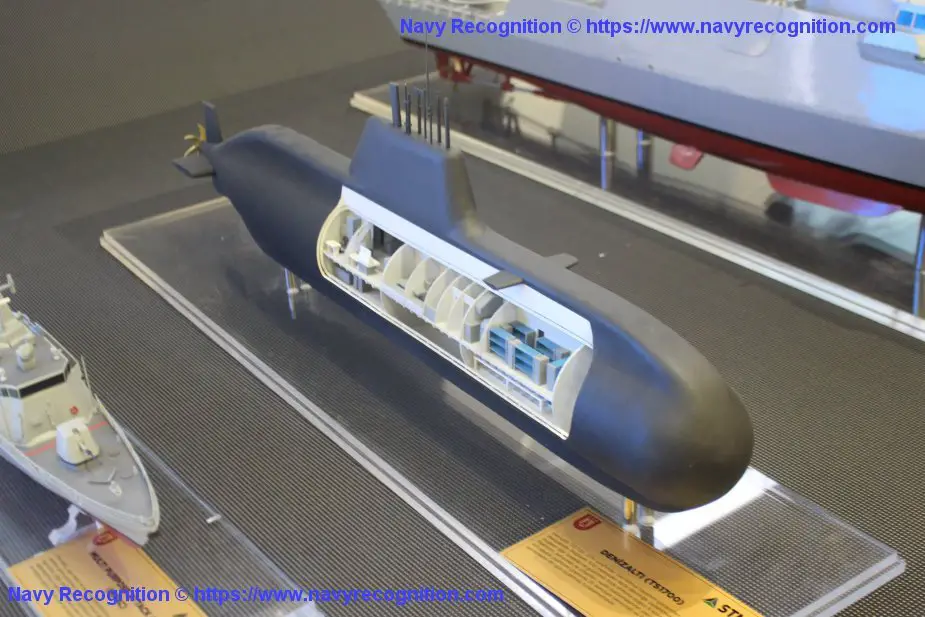 A model of the submarine TS1700 at STM booth (Picture source: Navy Recognition)
---
The STM-500 mini-submarines will be built by the Turkish firm STM and aim to its production activities by 2022. They will have a displacement of 550 tons, a length of 42 meters.
The mini-submarines will be deployed in a range of missions, including reconnaissance, surveillance, early warning, anti-submarine warfare.
STM (Savunma Teknolojileri Mühendislik ve Ticaret A.Ş.) is a company operating in Turkey, operating in the civil, public (including military), and private sectors.
---