a
World Navy Force News - Russia
Severodvinsk nuclear sub completes first sea trials
Russia's new Severodvinsk nuclear-powered attack submarine has successfully completed initial sea trials by builder Sevmash, a Russian shipyard said on Thursday.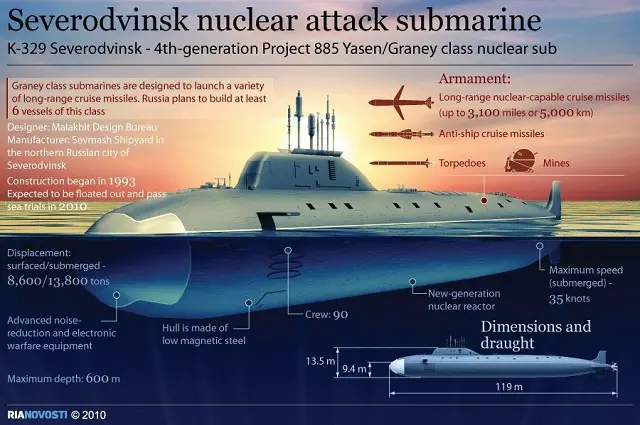 Severodvinsk submarine specifications
(picture: Ria Novosti)
"The trial was successful. Tests of the ship's systems were held as scheduled," Sevmash ship-building company said in a statement.

The Russian Navy will receive its first Severodvinsk nuclear submarine in late 2011. Sevmash is planning to build a total of six submarines of this class.