a
Naval Forces News - Russia
First unit of Russian Navy new mine countermeasures vessel class "Alexander Obukhov" launched
The lead mine countermeasures vessel (MCMV) of the new project 12700, the Alexander Obukhov (named after a famed Soviet fleet boat commander and hero) was launched during a ceremony at Sredne-Nevsky Shipyard in St Petersburg. The hull of this new class is made of composite materials in order to reduce electromagnetic interference (which could trigger the mines) and eases maintenance of the ship's structure.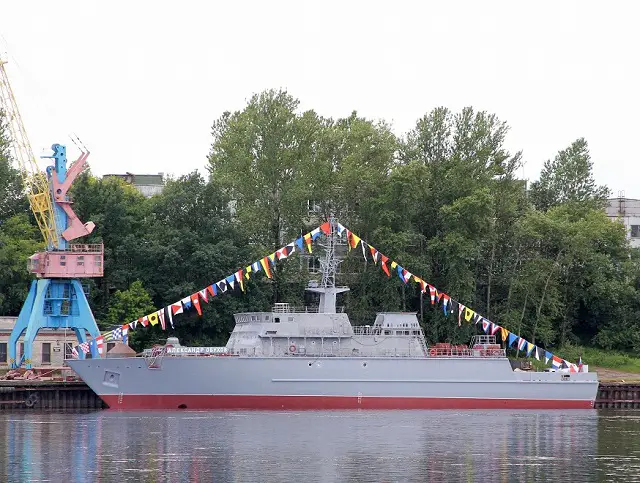 The Alexander Obukhov MCMV, first ship of its class (project 12700)

The 890-ton Alexander Obukhov minesweeper is 61 meters in length and ten meters in width, with a maximum speed of 16.5 knots and a crew of 44. The vessel, designed by the Almaz central marine construction bureau, searches for and destroys mines in the waters surrounding marine bases at a safe distance. The Alexander Obukhov is to join Russia's Northern Fleet.