a
Naval Force News - Italy
First Sea Trial for Italian Navy FREMM Frigate Carabiniere
On 25 June 2014, the Italian FREMM frigate "Carabiniere" had her first sea going, successfully reaching this important milestone three months earlier than her predecessor the "Carlo Margottini". Carabiniere will be specialize for anti-submarine warfare, like FREMM Virginio Fasan and Carlo Margottini. The first ship of the class Carlo Bergamini is in "general purpose" configuration.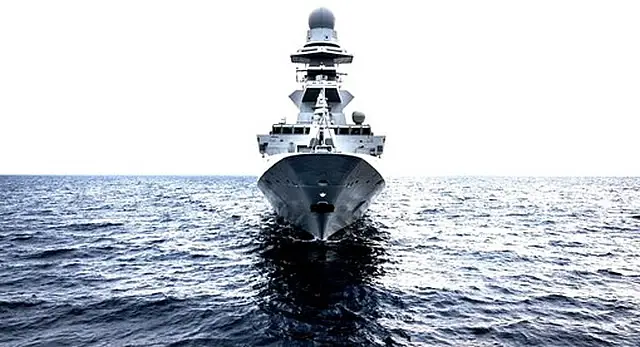 Italian Navy FREMM Frigate Carabiniere
Picture: OCCAR
The overall level of readiness of the sub-systems is comparable to that found on the "Carlo Margottini" nine months ago and has been achieved under considerable pressure, with two important ship deliveries in December 2013 and February 2014. This clearly demonstrates the synergy between the Participating States, OCCAR-EA FREMM Programme Division and Industry.

In July the "Carabiniere" will undergo further sea testing, and it is planned that the sea trials will be completed by the beginning of December 2014, at least two months ahead of schedule. The accomplishment of this will be further proof of the continuous improvement sought and found in the FREMM production process.