Norway Selects Germany & TKMS as Strategic Partner for Ula-class Submarine Replacement
.a
a
Naval Forces News - Norway
Norway Selects Germany & TKMS as Strategic Partner for Ula-class Submarine Replacement
After a comprehensive evaluation process, The Norwegian Government decided on Germany as strategic partner for new submarines. The partnership is based on a German-Norwegian common purchase and lifetime management of identical, new submarines.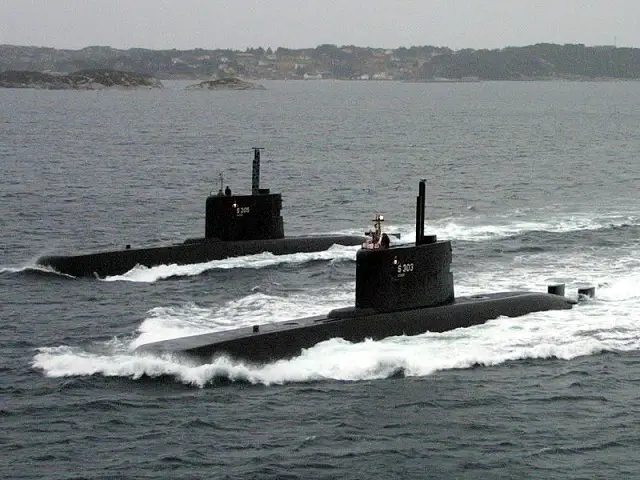 Norway's six Ula class submarines were commissioned between 1989 and 1992, designed for a service life of thirty years. These submarines will be phased out in the 2020's. In addition to aging, technological advances make the Ula-class, which is based on design and technology from the 1980's, insufficient to meet future, high-tech threats. Picture: RNON
The decision involves a broad and long-term Navy-to-Navy cooperation encompassing submarines and other naval capabilities. The cooperation will include a purchase of identical submarines and cooperation on training, exercises, spare parts, maintenance and lifetime management of the new submarines. The submarines will be based on the 212-design already in service in Germany and Italy. The cooperation also includes cooperation between Norwegian and German industry.

Submarines are amongst the Norwegian Armed Forces' most important capabilities and is of great significance for our ability to protect Norway's maritime interests. It is important that we have found a strategic partner that we can build a broad and long lasting cooperation with. This lays a good foundation for the long-term relations we need to maintain a credible submarine capability in the future. Submarine cooperation with Germany will ensure that Norway gets the submarines we require, and at the same time contributing to Smart defence and more efficient defence material cooperation in NATO, says the Minister of Defence Ine Eriksen Søreide.
TKMS Type 212A SSK scale model at MSPO 2015
The Norwegian Ministry of Defence has practised equal treatment of the suppliers and their nations. The same amount of time and effort has been spent towards France and Germany, and the activities towards both have been balanced. It has been clearly communicated on all levels that it is the totality of the offers that will be the determining factor. Both France and Germany offer excellent submarines that meet Norwegian needs, and both nations have been given good opportunities to come up with a total offer on new submarines and cooperation.

Norway will now enter into final negotiations with German authorities. When a government-to-government agreement is in place, a German-Norwegian negotiation towards the German submarine supplier thyssenkrupp Marine Systems (tkMS) will commence. tkMS is the largest producer of conventional submarines in Western Europe. The shipyard has long experience with building advanced submarines and a large production capability.

The plan is to sign a common contract for new submarines in 2019. This will enable delivery of new submarines from the mid-2020s to 2030. This timeline ensures a continuous Norwegian submarine capability as the Ula-class submarines reaches end of life and starts decommissioning.

– The submarines Norway and Germany will procure ensures a submarine service for the future. Norway has an evolutionary approach to new submarines, and will base the procurement on an existing submarine design. This way we avoid an extensive development project with the risks and costs this would involve. In addition, together with Germany, we will get a larger scale in the production, says the Minister of Defence.

Independent of this decision, the work to establish further cooperation with other nations continue in order to achieve even greater synergies and economies of scale. Norway has for several years worked closely towards the Netherlands and Poland to create a broad submarine cooperation. This work will continue.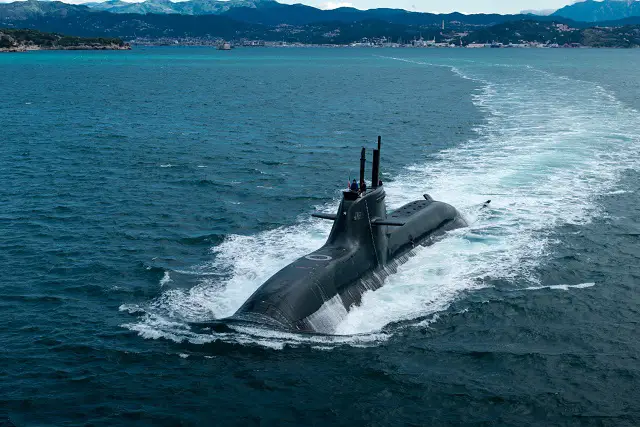 The Pietro Venuti is the third Type 212A SSK of the Italian Navy. Picture: Fincantieri
Norway's six Ula-class submarines were commissioned between 1989-1992. The submarines were designed to last for 30 years, and will reach the end of their life in the mid-2020s.

The current plans are to operate the Ula-class until the mid-2020s. A procurement program for new submarines is expected to take more than ten years with first delivery approximately seven years after signing a contract, with subsequent delivery of one submarine per year.

According to TKMS, the Type 212A, non-nuclear, air-independent compact submarine features high payloads for sensors, communication equipment, weapon control systems and weapons. The non-magnetic construction and acoustically optimised equipment results in submarines that are nearly impossible to detect. They provide comprehensive capabilities to conduct missions in deep offshore seas as well as in extremely shallow littoral waters. The Type 212A is, among others, in use within NATO Navies of Germany and Italy.

The German Navy currently operates 6 Type 212A and the Italian Navy just commissioned its fourth and last one. As part of the cooperation with Norway, Germany is set to procure two more submarines of the type (in a group purchase with Norway).

Artist Impression: A Scorpene SSK Submarine transiting through a Norwegian fjord. DCNS Image
France and DCNS were proposing the "Scorpene Norway" submarine. In a press release from December 2016, DCNS explained that the sea proven Scorpene Norway represents the state-of-the-art in submarine design and construction. It benefits from the latest technologies developed for submarines operated by the French Navy, including the latest Barracuda technologies to ensure to the Royal Norwegian Navy an acoustic advantage for the challenges it has to face in the High North.

Update 1:
DCNS issued the following statement
DCNS takes note of the choice of Norway to interrupt the competitive process before its conclusion in order to choose an alternative solution in the framework of a joint intergovernmental procurement with another European country.

We regret this sovereign decision even if we respect it. We remain convinced that our offer was superior, in particular in the anti-submarine warfare area, crucial for operations and patrols in the High North.

We remain at Norway's disposal to re-engage the discussion, especially if the cooperation planned with the German Government would not reach an agreement.

DCNS thanks the departments of the Defence Minister and the French Navy as well as its Norwegian and French industrial partners. They accompanied and supported the Group to build up this solid and top-level technological and industrial offer which meets the Royal Norwegian Navy's ambitions.

DCNS future conventional submarines programmes will benefit from excellent work and Scorpene teams mobilization to precisely meet the Royal Norwegian Navy's requirements, with very ambitious target costs.