a
Naval Forces News - India
Indian Navy 1st Scorpene-class Submarine Kalvari Tests SM39 Anti-ship Missile
The Indian Navy announced today that the crew of its first Scorpene-class submarine (Project 75) Kalvari successfully test launched and hit a surface target with an MBDA SM39 submarine launched anti-ship missile.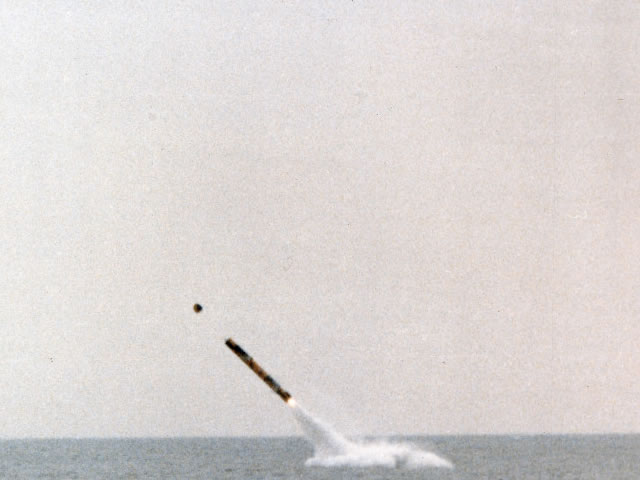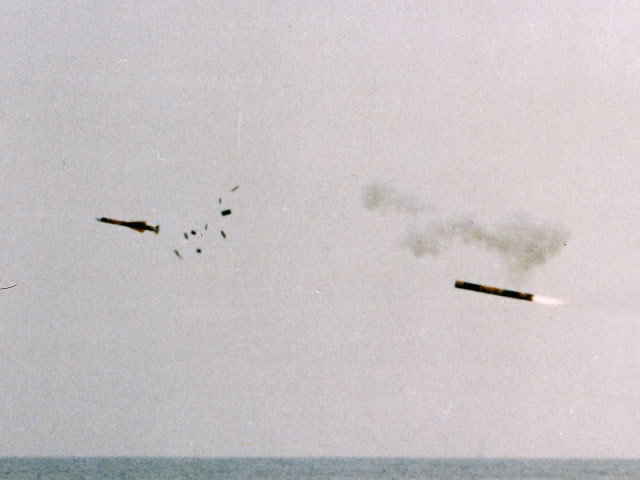 Launch of an Exocet SM39. File Pictures: MBDA
The Indian Navy statement reads as follows:
The Indian Navy, on thursday, successfully conducted the maiden firing of an anti-ship missile from the first of the indigenously built Kalvari-class submarines, during a test in the Arabian Sea.

The missile successfully hit a surface target at extended ranges during the trial firing, held this morning. This missile launch is a significant milestone, not only for the Kalvari, which is the first in a series of Scorpene class submarines being built in India, but also in enhancing the Indian Navy's sub-surface warfare capability.

All six Kalvari class submarines being built in India will be equipped with this anti-ship missile, which has a proven record in combat. These missiles will provide the submarines the ability to neutralise surface threats at extended ranges.
T

he first P75 Scorpene Submarine of the Indian Navy INS Kalvari on May 1st 2016. Indian Navy picture.
The missile in question is the SM39 Block II mod. 2 submarine launched anti-ship missile designed and built by MBDA. One of the unique feature and major advantage of SM39 is the ability for the crew to fire the missile deeper than periscope depth (at depths of 60 to 50 meters for example). Most similar weapons require the submarine to rise to periscope depth (15 to 20 meters) and therefore to potential danger before launching the missile.

Exocet SM39
According to MBDA, Exocet SM39 is the submarine-launched version of the Exocet family. It features all weather capability, sea skimming flight, solid propellant and a high kill warhead. The missile has a range of 50 km, which enables the submarine to go into action while remaining out of enemy detection and weapon range. Flexibility and versatility are provided thanks to the system's large launch envelope. Housed in a water-tight, highly resistant, propelled and guided underwater vehicle, the aerial missile is ejected as soon as it breaks the surface, to ensure a very low culmination altitude. It then rapidly homes into the target at sea skimming level: it uses an inertial navigation system followed by autonomous terminal guidance from an active RF seeker.

P75 Scorpene
Six submarines of the P75 project are being built by MDL through technology transfers from DCNS for the Indian Navy. "Kalvari", the first Scorpene class diesel-electric submarine (SSK) was launched in the water on 28th October 2015 in Mumbai. It started sea trials in May last year. The sea trials campaign went well and left Indian submariners with a very good impression. "Khanderi", the second submarine in the series, was launched in January 2017. Four other submarines will follow in the wake of Khanderi, at intervals of nine months.
MBDA Video