---
Chinese shipyard Wuchang Shipbuilding Industry Group (a member of CSIC China Shipbuilding Industry Co.) started construction of the first Littoral Mission Ship (LMS) for the Royal Malaysian Navy (RMN). A first steel cutting ceremony was held on July 31st at the shipyard in presence of RMN official, including the Chief of Navy, Admiral Kamarul.
---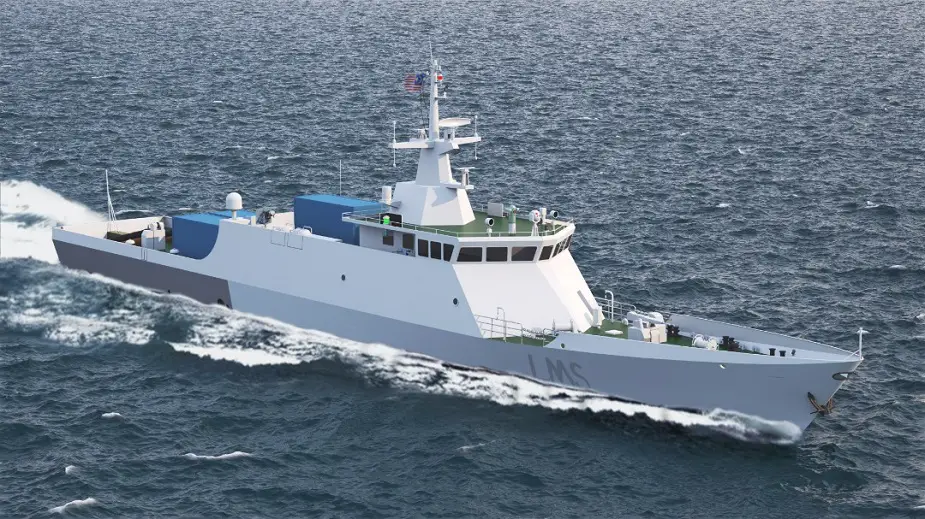 Artist impression of the future LMS. RMN Picture

---
The LMS is a new class that will join the RMN Fleet under the 15to5 Fleet Transformation Program. Malaysia signed a contract for four LMS vessels with CSIC and Malaysia's Boustead Naval Shipyard in April 2017. The RMN will receive comprehensive training as well (as part of the contract). Malaysia's Boustead Naval Shipyard in collaboration with CSIC is building 2 LMS at Wuchang Shipyard while the remaining 2 units will be built in Malaysia as part of a technology transfer plan (contributing to enhancing the capacity of building a local naval surface vessel). RMN shipbuilding contracts demonstrate good work progress in which each project activity progresses on schedule. The first ship is expected to be delivered to the RMN on Dec 31, 2019 and the second ship on March 31, 2020 as planned.
---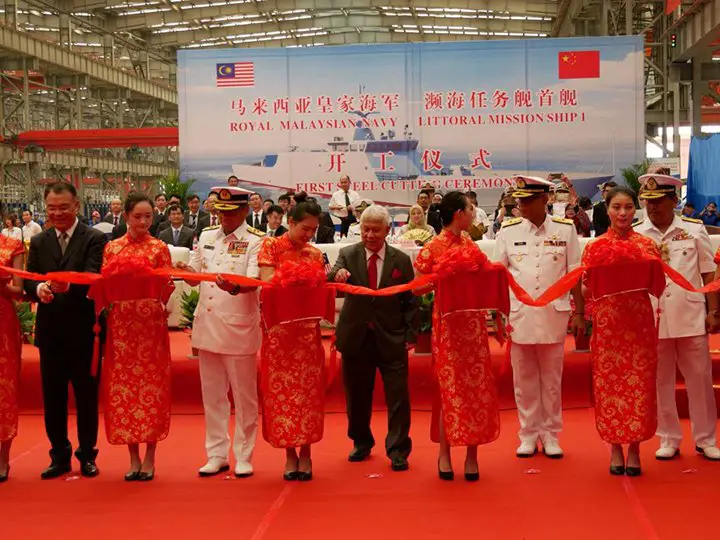 The first steel cutting ceremony. RMN Picture.

---
The LMS will have a length of 69 meters, a beam of 9.2 meters and a displacement of 710 tons. Their maximum speed is 22 knots, their range 2,000 nautical miles with an endurance of 15 days at sea. Their will have a crew complement of 45.
The LMS will be able carry up to three standard ISO containers containing mission modules for tasks such as mine warfare, hydrography and ISR. Its weapons fit will included a 30mm main gun, as well as 12.7 and 7.62 machine guns.
The 15 to 5 plan calls for a total of 18 ships in the class. For now the first four vessels have been funded.
During DSA 2018, Boustead was showcasing an evolution of the LMS design, with more capabilities (as you can see in the below video).
---
Our video coverage on LMS during DSA 2018

---