---
Ukraine armed forces conducted today a test firing of the locally developed Neptun anti-ship cruise missile. The test was attended by Oleksandr Turchynov, Secretary of the National Security and Defense Council. The missile successfully hit a target at sea 100 Km away.
---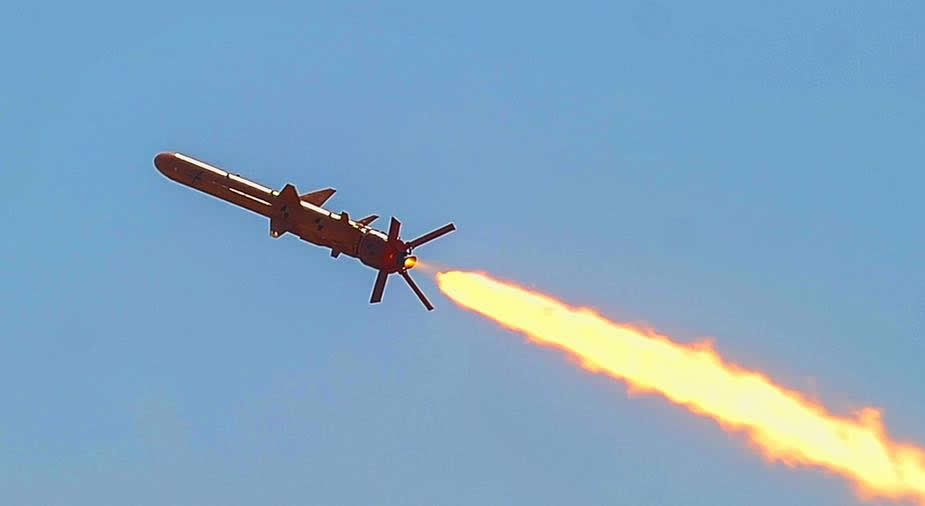 Launch of the Neptun missile in the Odessa region. Photo: National Security and Defense Council
---
"This Ukrainian cruise missile is capable of providing a reliable defense of the Black Sea and Azov coast, reaching enemy vessels at distances up to 300 kilometers, if necessary, even in the ports of their base," said Oleksandr Turchinov
Testing of the missile started in January 2018. The Neptun is a subsonic anti-ship cruise missile developed by the State Design Bureau 'LUCH'. It uses INS navigation with radar homing in the terminal phase. The missile is similar in design to the Russian anti-ship missile Kh-35 and will have similar technical characteristics, according to some Ukrainian sources.
Neptun missiles will eventually be deployed from Ukrainian army coastal batteries and navy missile boats.
---
Video: National Security and Defense Council
---