---
South Korea decided Friday to purchase dozens of additional U.S.-made ship-to-air missiles to be placed on three new 7,600-ton Aegis-equipped destroyers currently under development, Seoul's arms procurement agency said.
---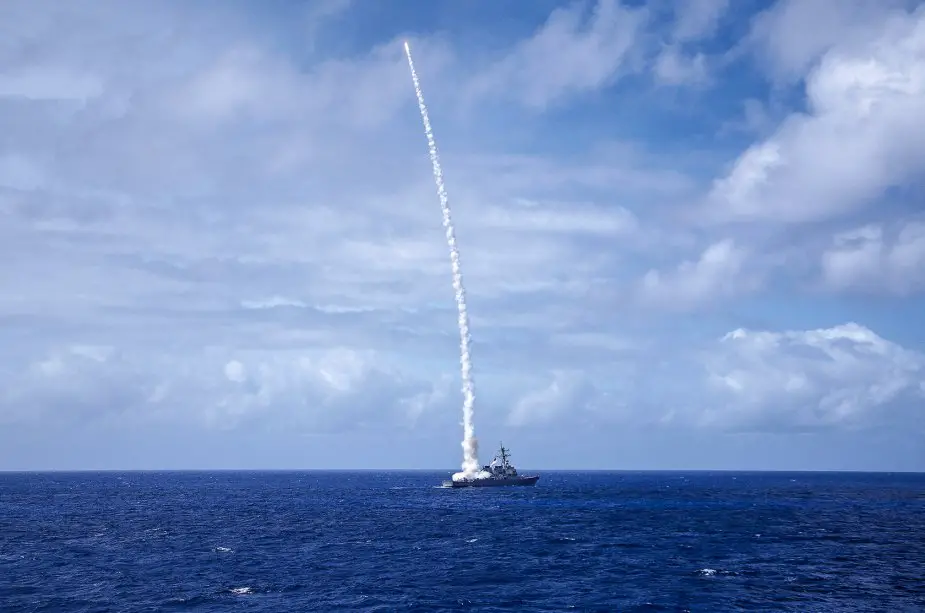 Arleigh Burke-class guided-missile destroyer USS Curtis Wilbur (DDG 54) fires an SM-2 missile during an exercise
(Credit: U.S. Navy)
---
The defense project promotion committee approved the plan to introduce the Standard Missile-2 systems from 2023, through a foreign military sale (FMS) program with the U.S. government, the Defense Acquisition Program Administration said.
The fifth such procurement plan reportedly costs around US$304 million.

Due to global demand, Raytheon Company in June 2017 restarted its Standard Missile-2 production line to meet the needs of four international customers who aligned requirements and pooled resources to make a 'bundle' purchase through foreign military sales.
New deliveries are scheduled to begin in 2020 and will include more than 280 SM-2 Block IIIA and IIIB missiles. Raytheon and the U.S. Navy are using the restart as an opportunity to modernize production and testing processes inside the SM-2 factory.
About the Standard Missile-2
SM-2s are the world's premier fleet-area air defense weapons. The missiles are also capable of providing extended-area air defense.
» SM-2's international customers include: Australia, Canada, Germany, Japan, Korea, the Netherlands, Spain and Taiwan.
» SM-2 has been integrated with both Aegis and non-Aegis combat weapon systems.
» The missile can be launched from the MK-41, MK-13 and MK-26 launchers.
» SM-2 has an extensive flight test history of more than 2,500 successful flight tests
» More than 5,000 SM-2s have been delivered to the US and allied customers.
---