---
The St. Andrew flag of the Russian Navy has been hoisted on the Ladoga test craft in the port of the town of Lomonosov (the Leningrad region), the Russian Defense Ministry said.
---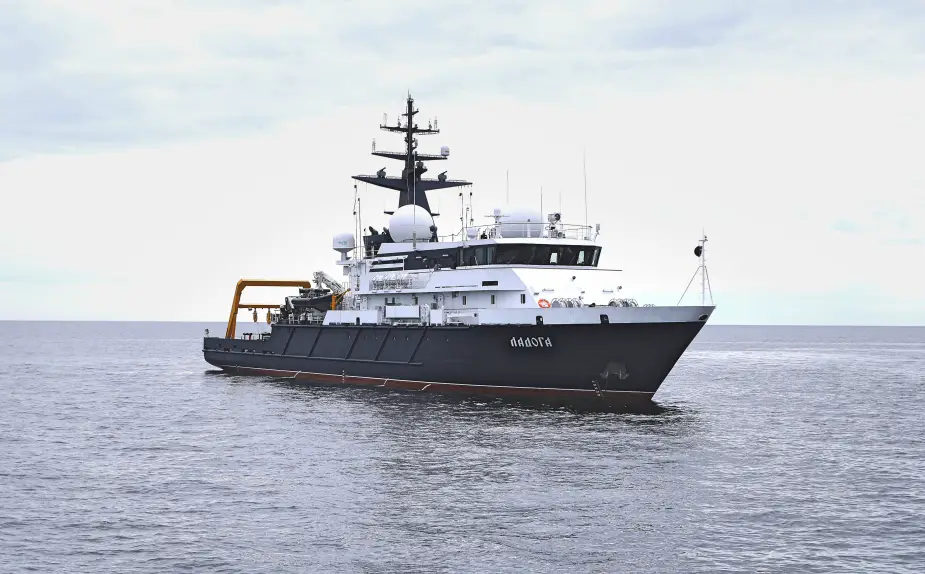 The project 11982 test vessel "Ladoga" (Russian designation: Experimental research vessel) built at JSC "Leningrad Shipbuilding Plant" Pella " for the Main Directorate of Deep-Water Research (GUGI) of the Ministry of Defense. Picture: Russian MoD
---
"The vessel has been enlisted to the fleet by order of Admiral Vladimir Korolyov, the commander-in-chief of the Russian Navy," the ministry said.
Representatives of the commander-in-chief of the Russian Navy, the Leningrad naval base, shipbuilders and enterprise heads were present at the flag-hoisting ceremony.
Project 11982 Ladoga test craft takes part in the trials of specialized technical devices, search and rescue operations as well as scientific research and oceanographic expeditions. The ship's length is 63.08 meters; width - 10.8 meters; maximum draft is 3.8 meters; speed is 12 knots; cruising endurance is 1,000 miles; autonomous navigation is 20 days; the crew comprises 16 men; the expedition group consists of 20 people.
---
© Copyright 2018 TASS. All rights reserved. This material may not be published, broadcast, rewritten or redistributed.
---