---
French shipbuilder Naval Group formally delivered the Offshore Patrol Vessel (OPV) A.R.A Bouchard to the Argentine Navy (Armada de la República Argentina) during a ceremony held in Toulon naval base on December 6, 2019.
---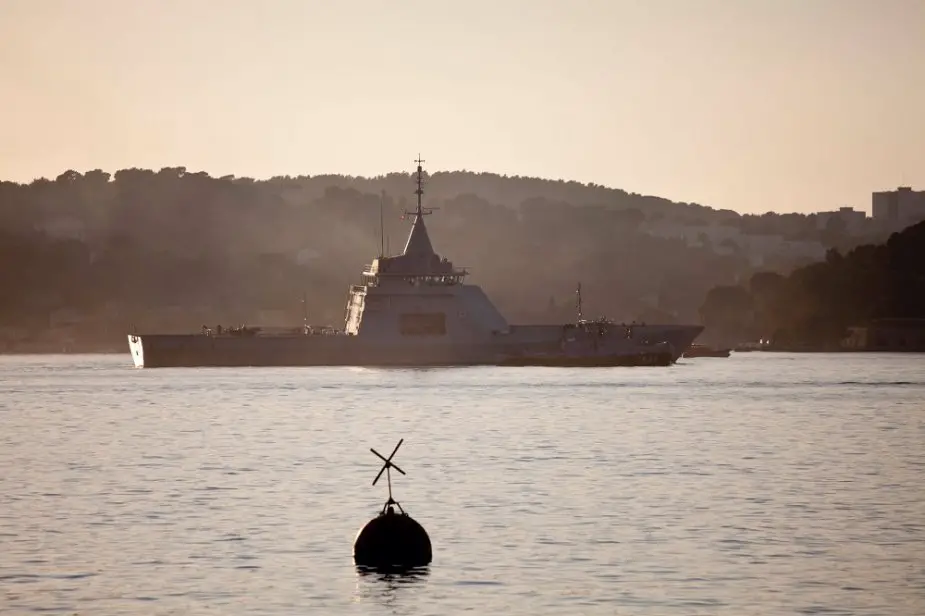 A.R.A Bouchard OPV (Picture source: Naval Group)
---
The new OPV is named after a veteran ship of the Falklands War, the destroyer ARA Bouchard (D-26) that together with the twin ARA Piedrabuena (D-29) integrated the combat group with the ARA Belgrano cruise ship and rescued more than 400 shipwrecks from the cruise after it was torpedoed by the British submarine HMS Conqueror. Bouchard is the former L'Adroit which was produced by Naval Group on its own funds and used by the French Navy from 2011 to 2018.
This type of ships will be used for maritime patrol missions on the high seas, custody of fishing banks and control of fishing areas, establish control of foreign fishing fleets operating in the Argentine Seas and its adjacencies, all at superlative cost, less than the use of pure combat ships, such as MEKO 140 corvettes and the French A69.
The Argentine Navy OPV program came into effect on February 14th 2019 and is being carried out by Kership, a joint company formed by Piriou and Naval Group. It calls for the construction of three 87-meter OPVs of the "Gowind OPV 90" type and the refurbishment of the OPV L'Adroit as well as training of the crews.
The 38-month contract signed with Argentina will see the delivery of the new OPVs between the first quarter of 2020 and the first quarter of 2022. It represents the first procurement of new vessels by the Argentine Navy in more than 30 years.
---
Ceremony held in Toulon for A.R.A Bouchard OPV (Picture source: ARA)
---
The ceremony was chaired by the Chief of Staff of the Navy, Admiral José Luis Villán, accompanied by the Director-General of Navy Material, Vice Admiral David Fabián Burden, the Argentine Defense Attaché in France, the Naval Logistics Mission in Europe, the Director-General of the Naval Group, Alain Guillou, representatives of the French Navy and local authorities such as the mayors of Bormes, Saint Tropez and Toulon.
The French flag was lowered and, subsequently, the Argentine flag was raised, thus materializing the incorporation of this unit into the Argentine Navy fleet.
---