---
According to a Japanese official, Japan and India are in talks on a proposal to procure India up to 12 ShinMaywa Japanese US-2 amphibious aircraft.
---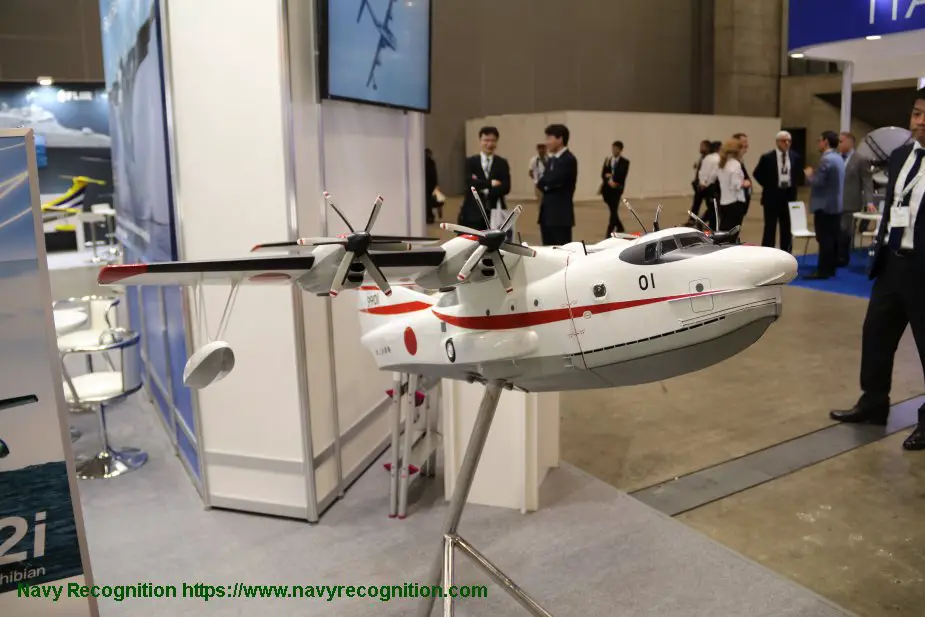 US-2 amphibious aircraft at MAST 2017 in Japan (Picture source : Navy Recognition)
---
This aircraft is a large Short Takeoff and Landing (STOL) amphibious aircraft designed for air-sea rescue (SAR) missions, which can also be used as a fire fighter taking 15 tons of water. It is an upgraded version of the US-1A featuring aerodynamic refinements, a pressurised hull and more powerful engines.
These discussions between those two governments are still continuing but are expected to lead to an agreement by 2019. This official proposal is part of an increasing cooperation between India and Japan regarding defense. This cooperation can also be seen through a joint project going on the creation of a high-speed railway gun.
---