---
According to TASS, the Russian Navy is considering a new version of its ship-based Kalibr cruise missiles, the Kalibr-M.
---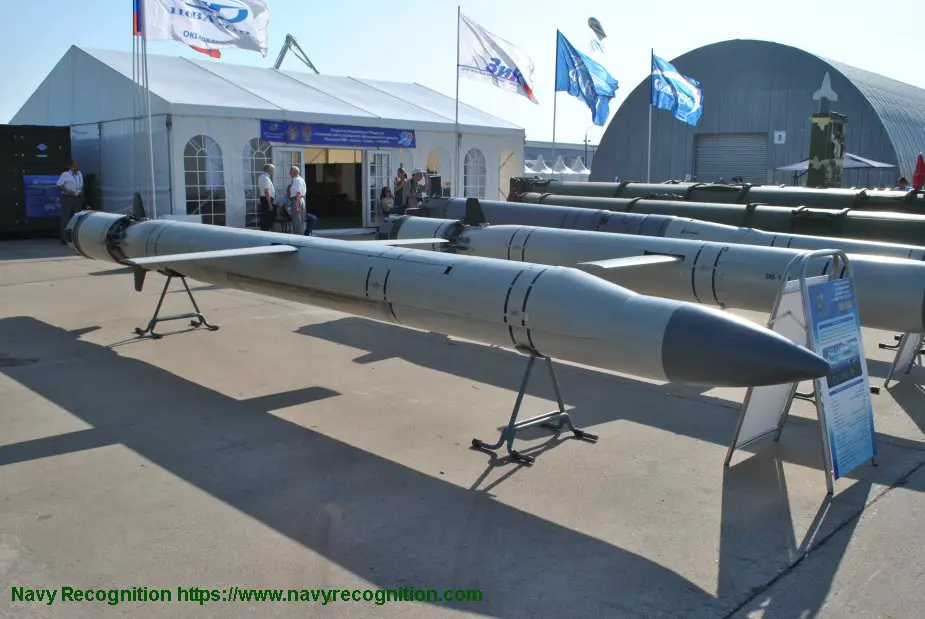 3M-14E Kalibr cruise missile at MAKS 2011 in Russia (Picture source : Navy Recognition)
---
This newest high-precision ship-based cruise missile could increase its range from a previous one of 2,000 km to a new one of 4,500 km and could be way bigger and larger than the already existing version of the Kalibr. It has been designed to carry both conventional and nuclear warhead and this warhead could approach 1 ton, being used to eliminate land facilities. This new Kalibr-M type would be able, as its predecessor, to reach subsonic speed, allowing it to hit its targets really fast.
Nevertheless, this new version is only at the stage of scientific research. The missile could be operational by 2027 but could also be installed on the Russian fleet before the end of the development phase.
It also appears that TASS doesn't have received any official confirmation of this information. Then, this information has to be taken carefully.
---