---
More than two years after aircraft carrier INS Viraat was decommissioned, it will finally be scrapped, Indian Parliament was informed on Monday, July 01. This comes as efforts to keep it intact by converting it into a museum or other means have not been successful.
---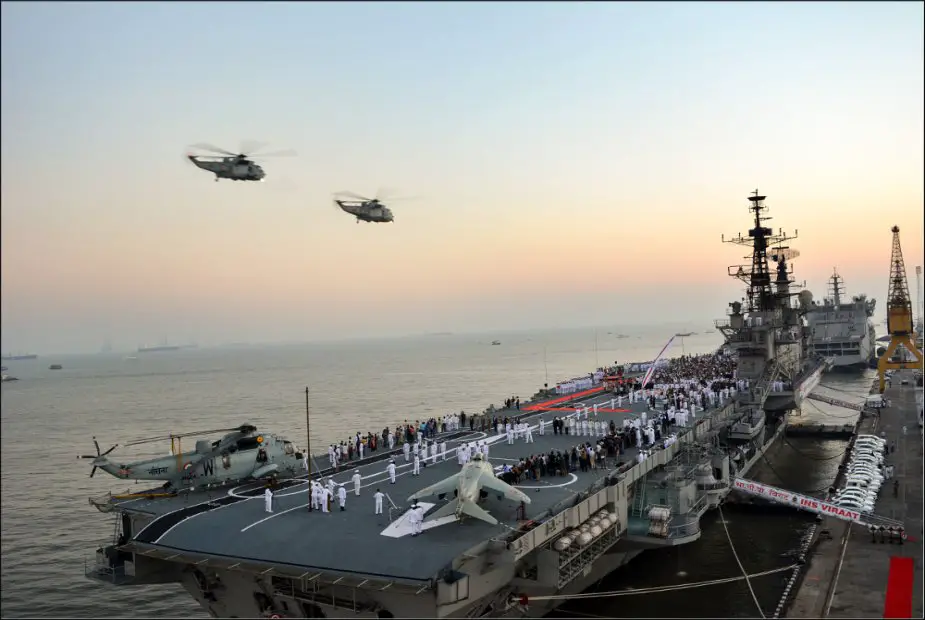 Indian aircraft carrier INS Viraat during its decommissioning ceremony (Picture Source: Indian Navy)
---
"INS Viraat could not be handed over to any State Government because of non-receipt of a self-sustaining financially complete proposal. Thus, in view of considerations of safety, security etc., a decision to scrap INS Viraat has been taken in due consultation with Indian Navy," Minister of State for Defence Shripad Naik said in a written reply in the Rajya Sabha.
There had been demands from various quarters to not let Viraat go the Vikrant way, India's first carrier that was eventually scrapped. In 2018, the Maharashtra Cabinet approved a proposal to convert the carrier into a museum and hospitality centre on a public-private partnership (PPP) basis, but there were no takers.
Meanwhile, the Indian Navy had been incurring expenditure on its upkeep such as the provision of electricity and water, and repairs till date, Mr Naik said. Therefore, it was a necessity for the Navy to scrap the vessel, too expensive to maintain afloat.
---