---
Rubin Maritime Design Bureau displayed upgraded Amulet autonomous unmanned underwater craft at Complex Security show, Mil.Press FlotProm said.
---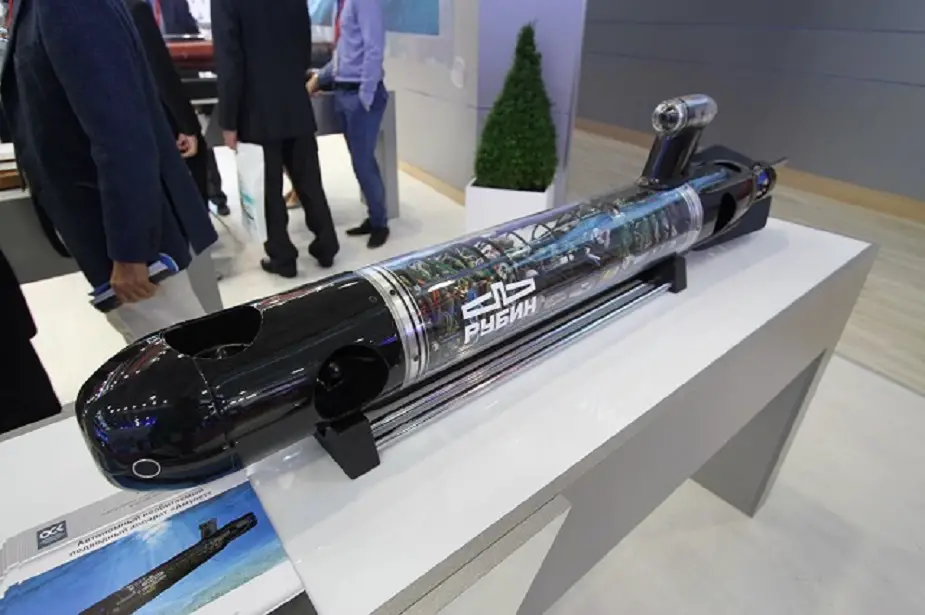 Amulet UUV showcased during IMDS 2017 (Picture source: Denis Fedutinov)
---
Designers said they changed the central section of the software and navigational system. It is 150mm shorter and has a possibility to accommodate additional cards. The weight decreased from 25 to 17.5 kg. Fiberglass bow and stern remained unchanged.
Designers produced a line of payload modules for Amulet. They displayed only the illumination module at the show.
The craft is designed for survey and mapping, search and identification of underwater objects, detecting defects in underwater constructions and other missions requiring the use of functional modules.
Rubin said most components are foreign. The craft was made from available elements on the market to save on investments into the design of domestic ones.
---
© Copyright 2019 TASS. All rights reserved. This material may not be published, broadcast, rewritten or redistributed.
---