---
Iskander missile launcher units trained electronic strikes during a field exercise of the Baltic fleet artillery and missile forces, the Western District said.
---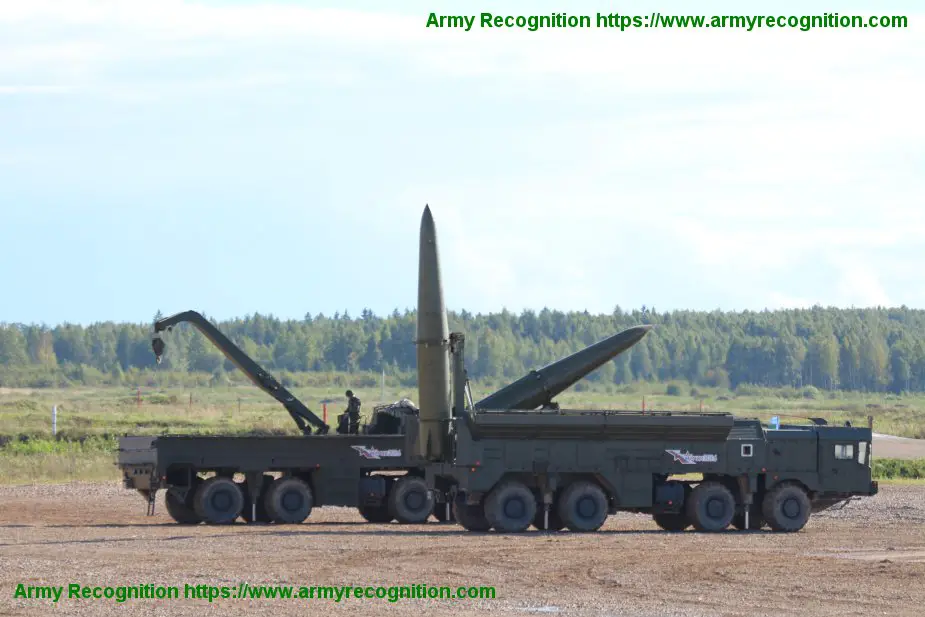 Iskander missile and its launcher at Army 2016, Russia (Picture source : Army Recognition)
---
"The missilemen covertly advanced to the assigned positional area, built up positions and fired electronic solo and group launches at targets imitating adversary missile launchers, airfields, protected objects and command posts," it said.
Over 400 men and 20 units of hardware maneuvered to change the positional area in order to escape a retaliation strike. Missile units of the fleet trained operating in conditions of nuclear and chemical contamination and repelling adversary subversion attacks. They paid specific attention to streamlining cohesion and updating professional skills in movement and camouflaging combat vehicles.
Iskander 9K720 (SS-26 Stone by NATO classification) is designed to destroy multiple launch rocket systems, missile and air defense, aircraft and helicopters at airfields, command posts and infrastructure. A brigade set includes over 50 units of hardware, including launchers, transloaders, command-staff and service vehicles. It fires ballistic and cruise missiles to a range of 500 km.
---
© Copyright 2019 TASS. All rights reserved. This material may not be published, broadcast, rewritten or redistributed.
---