---
The 13th Shipyard completed the medium overhaul of the Rubin-class Zheleznyakov minesweeper of project 12600, the shipyard told Mil.Press FlotProm online publication.
---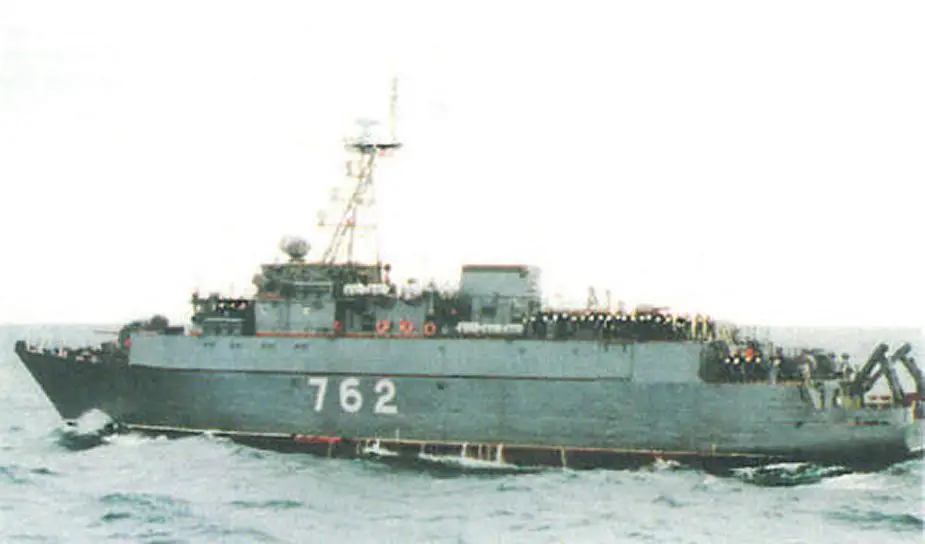 Zheleznyakov seagoing minesweeper (Picture source : Navypedia)
---
The overhaul has been several times suspended because of more important orders. The Black Sea fleet did not specify when the trials would be over. The shipyard said it had completed all work. The low-magnetic hull of the warship was considerably renewed. "It is actually a new hull," the shipyard said.
The Zheleznyakov was laid by Sredne-Nevsky Shipyard on February 28, 1985 and floated on July 17, 1986. It became operational on December 30, 1988. The minesweeper is armed with 76mm artillery gun AK-176, 30mm MZAK AK-630M, Strela-3 air defense portable launchers, an underwater mine destruction complex, self-propelled detector and destructor, contact, electromagnetic and acoustic sweeps, and cord charges. The minesweeper will return to the Black Sea fleet after all trials.
---
© Copyright 2019 TASS. All rights reserved. This material may not be published, broadcast, rewritten or redistributed.
---