---
The Alexander Nevsky nuclear-powered ballistic missile submarine of project 955 (code Borei) has searched for and tracked an adversary submarine at drills held off the Kamchatka Peninsula. Another project 955 nuclear-powered BM submarine - the Vladimir Monomakh- played the role of the adversary sub, the Russian Defense Ministry said.
---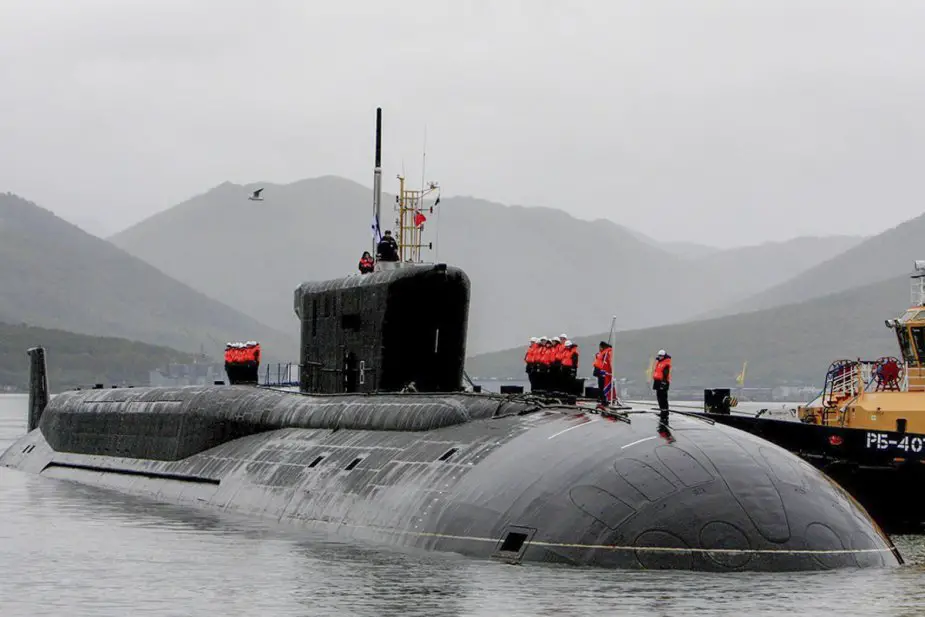 Alexander Nevsky in Vilyuchinsk (Picture source: Russian MoD)
---
"The crews of the same-project submarines played out a duel during which they trained to attack and counter-attack a submarine when the two sides were using weapons and sonar equipment," it said.
The Alexander Nevsky discovered the conditional adversary's submarine, occupied a good firing position and launched a torpedo at the target. After that, the missile cruiser carried out a post-salvo manoeuvre.
The crew of the Vladimir Monomakh submarine also held a manoeuvre to evade the torpedo attack and carried the whole range of actions during a counter-attack except for practical use of torpedo weapons.
Project 955 SSBN are fourth-generation nuclear submarines designed to destroy strategic ground facilities and engage in tactical missions, including the fight against surface warships and submarines. The SSBN has the latest electronic means and technical solutions which improve the hydrodynamics of the hull and decrease the signature. The main weapon is R-30 Bulava missile with a range of over 8 thousand kilometres and multiple independent reentry vehicles. Each SSBN carries 16 solid-fuel intercontinental ballistic missiles. The submarines are equipped with a floating rescue chamber for the whole crew. The submarine is 170 meters long and 13.5 meters wide, the submergence depth is 450 meters. The crew comprises 107 men.
---
© Copyright 2019 TASS. All rights reserved. This material may not be published, broadcast, rewritten or redistributed.
---