---
After participating in a Baltic Sea NATO exercise aimed at enhancing Allied interoperability while contributing to Alliance assurance measures in this region, the minehunter "Croix du Sud" conducted a bilateral co-operation action with the Estonian Navy and conducted a series of exercises in cooperation with the Swedish Navy's HSWMS Trossö.
---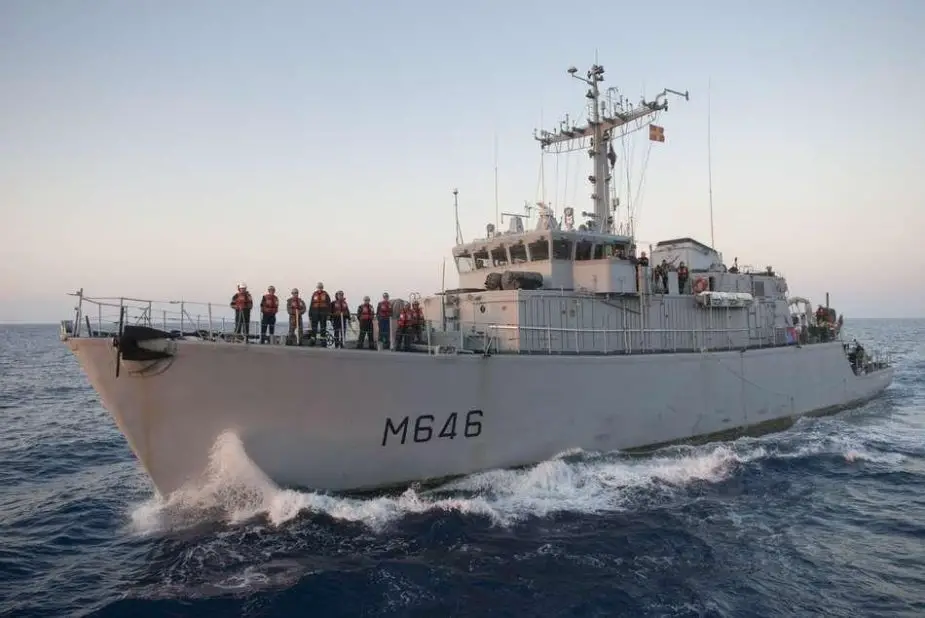 Minehunter "Croix du Sud" during counter-mining exercises (Picture source: État-major des armées)
---
From 23 to 25 September 2019, the minehunter "Croix du Sud" conducted a bilateral co-operation action with the Estonian Navy. The purpose of this cooperation was twofold: the research and the neutralization of any identified mine. A mine dating from the First World War was discovered and destroyed by the crew of the french minehunter "Croix du Sud".
At the end of this counter-mining operation, the minehunter "Croix du Sud" made a stopover in Helsinki before continuing its deployment. Let us recall that Estonia is one of the European partners engaged alongside the Barkhane force in the Sahel and that a French detachment - the Lynx detachment - is currently deployed in Tapa as part of NATO's enhanced forward presence (eFP).
On September 30, 2019, the HSWMS Trossö, a 72m long multi-purpose vessel with a crew of 64 sailors, had just joined the NORTHERN COASTS 2019 international exercise, like the "Croix du Sud". The two units conducted a cross-fire exercise to assist a stricken building with a team of firefighters and a medical team. The cooperation between the two ships ended with a presentation of refuelling at sea and then a light load transfer.
The purpose of these joint exercises was to enhance interoperability between the two Allied navies while providing quality training to crews. At the end of this cooperation with HSWMS Trossö, the "Croix du Sud" minehunter has resumed his operational patrol in the Baltic Sea.
The mission of minehunters (CMT) is to detect, identify and neutralize submerged mines in order to guarantee the free access of military ports and major French civilian ports. These specialized units can also be deployed as precursors to amphibious or naval air operations. Their magnetic discretion, their manoeuvrability, and their dedicated equipment allow them to intervene in mined areas and at great depth. They regularly participate in missions under the action of the State at Sea in which their expertise is sought (search for wrecks, debris, neutralization of historical explosive devices).
---