---
On Sunday 23 February, the frigate F930 Léopold I will set sail for the Mediterranean Sea, in order to integrate the escort of the French nuclear aircraft carrier, Charles de Gaulle in the "Carrier group 2020" (GAN20), a deployment baptized Foch, by the French Ministry of the Armed Forces.
---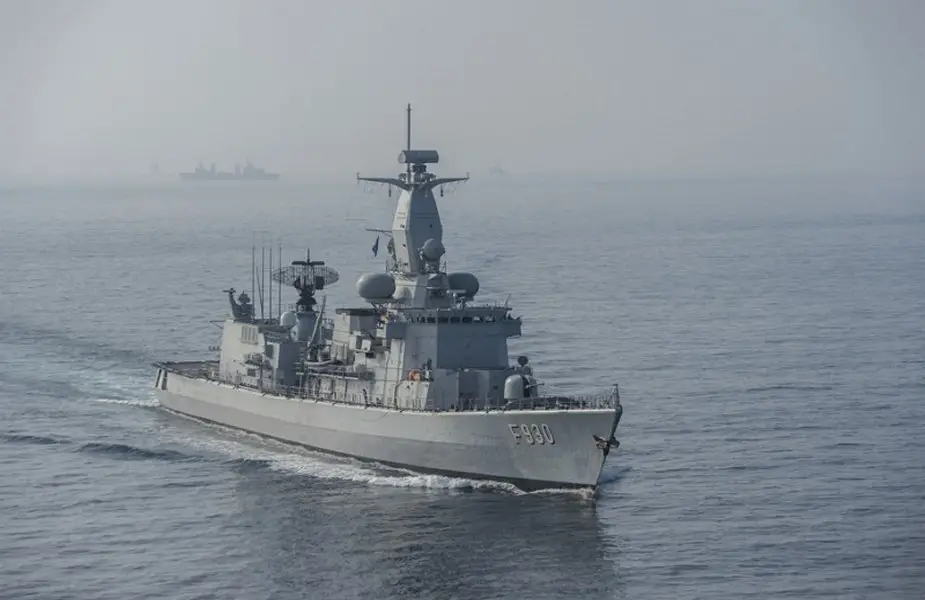 The frigate Léopold 1 takes part in the escort of the aircraft carrier Charles de Gaulle (Picture source: Belgian Navy)
---
The frigate F930 Léopold I, with an Alouette III helicopter onboard, will serve as an escort ship for the period from February 24 to April 24. During GAN20, the carrier strike group built around this unique French aircraft carrier, the "French Carrier Strike Group", "will conduct maritime operations aimed at maintaining and developing the skills necessary for engagement across the spectrum of maritime operations.
The frigate Léopold I, and its crew of 150 soldiers, are under the command of the frigate captain Nico COTTYN. The end of the mission is scheduled for April 24 with the return of the ship to the port of Zeebrugge.
Throughout the Foch mission, the carrier strike group will be joined by Allied navy vessels (Germany, Belgium, Denmark, Greece, Spain, the Netherlands and Portugal). This cooperation illustrates the strong ties, common know-how and mutual knowledge of France with its partners, guaranteeing common operational efficiency in the Mediterranean.
---