---
Two long-range anti-submarine aircrafts Tu-142 of the Pacific Fleet worked out the tasks on search and termination of the mock enemy submarine in Japanese sea.
---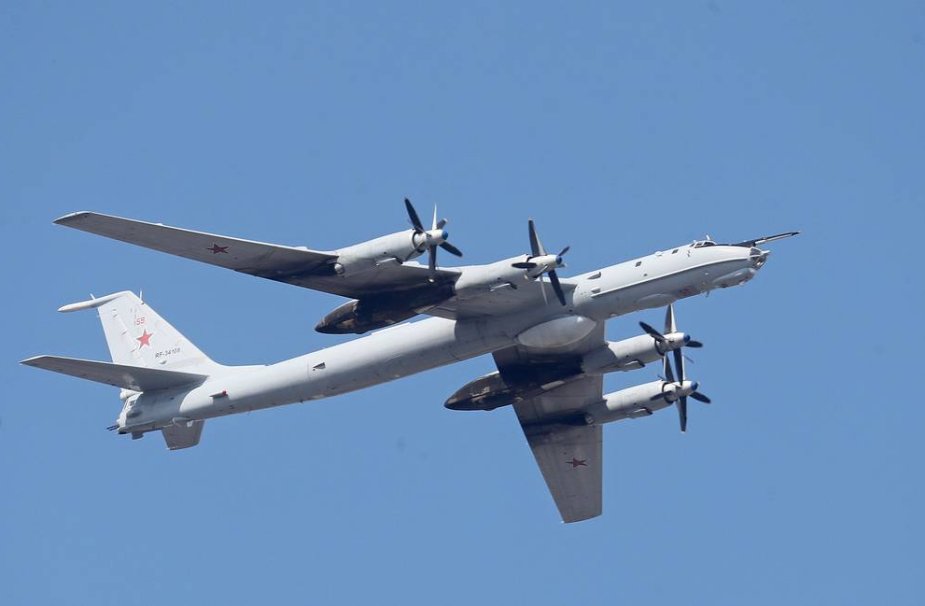 Anti-submarine aircrafts Tu-142 plane (Picture source: Alexander Demianchuk/TASS)
---
The anti-submarine aircraft's pilots were performing the tasks on search, classification and tracking of the mock enemy submarines. Crews of two Tu-142mz aircraft conducted training over the Japanese Sea, during which radar and hydroacoustic detection equipment were used in a comprehensive manner and information received from them was analyzed.
After the "submarine" is detected at the combat training site, the aircraft dropped practical anti-submarine bombs.
During the flight shift, the pilots also improved the skills of passing the assigned course over the no-identity area and the actions during piloting in the absence of ground radio equipment of aeronautical navigation.
The Tu-142M is a long-range anti-submarine/reconnaissance aircraft designed by the Tupolev Design Bureau and manufactured by the Kuibyshev Aviation and Taganrog Machinery plants. The aircraft is developed to provide improved naval combat capabilities. It can be deployed primarily in anti-submarine warfare (ASW) operations, maritime reconnaissance and low-range patrol runs.
The aircraft is equipped with a set of anti-submarine weapons to protect territorial waters from potential enemy submarines. The aircraft has been in service with the Indian Navy's 312nd squadron (INAS 312) since 1988 and are deployed in anti-submarine warfare and patrol missions across the Indian Ocean.
---