a
World Navy Force News - India/Russia
Yantar shipyard conducting performance trial of Talwar class frigate for Indian Navy
The Baltic shipyard Yantar is conducting performance trials of the first of the three Project 11356 frigates being built for the Indian Navy, Yantar spokesman Sergei
Mikhailov told Interfax.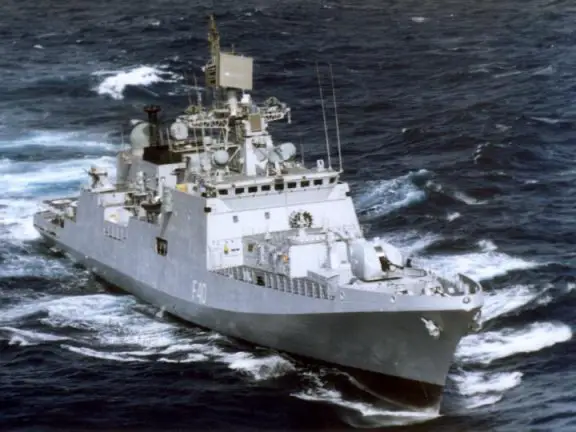 Talwar Class Frigate, Project 11356.
(picture: Indian Navy)
The frigate Tag is at sea for performance trials in its second long journey into the Baltic Sea since the start of the trials, which are proceeding according to schedule, Mikhailov said.

The frigate's power plant is being tested. Other equipment and weapons will be tested in further trials. Live firing will be practiced and the deck helicopter crews will practice take-off and landing maneuvers, he said.
The Tag is to be handed over to the Indian Navy in late 2011, Mikhailov said.