a
World Navy Force News - Iran
Iran to introduce new semi-heavy submarine
According to reports, Iran is about to introduce a new type of semi-heavy submarine.
Named Fateh it displaces 600 tons and is designed to protect the country's maritime borders.

The submarine, is said to be able to operate in the depth of 200 meters beneath the water surface for almost 5 weeks.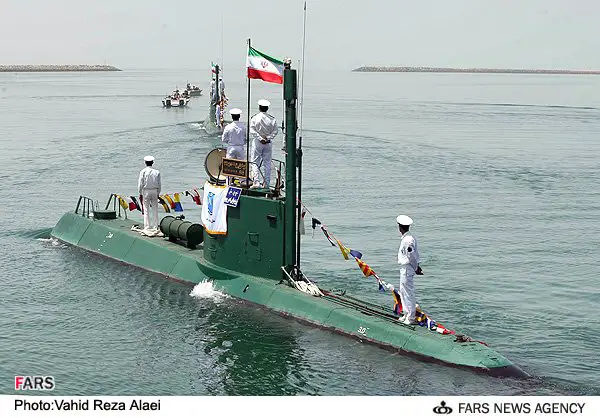 Qadir (Ghadir) class submarine
(picture: Fars News)
Four light Qadir submarines joined the Navy last month. The Qadir is a class of locally built "midget" submarines that displaces 120 tons and is about 30 metres long.