a
Naval Forces News - France
French Navy Horizon Class Destroyer Launched MM40 Exocet Anti-ship Missile for the first time
French Navy's Horizon-class AAW Destroyer Forbin (classified as "Frigate" in the French Navy) succesfully test-fired an MM40 Block III anti-ship missile for the first time, the French Navy announced. The test took place in late November in the Mediterranean Sea.

A French Navy Atlantique 2 Maritime Patrol Aircraft took part in the test to track the missile during its flight. The Exocet missile eventually hit the designated target as expected.
An MBDA-made MM40 Block III Exocet anti-ship missile is launched from the Horizon-class Destroyer Forbin. Picture: French Navy
The Exocet MM40 Block III weapon system is the latest generation ship-borne version of the Exocet family and is in service with several navies.
The missile provides the following key operational features:
• Effective operational range in excess of 180 km
• Anti-ship as well as littoral operations and coastal land attack capability
• Excellent ability to penetrate and saturate target anti-missile defences, both hard (high g evasive manoeuvres) and soft (innovative ECCM)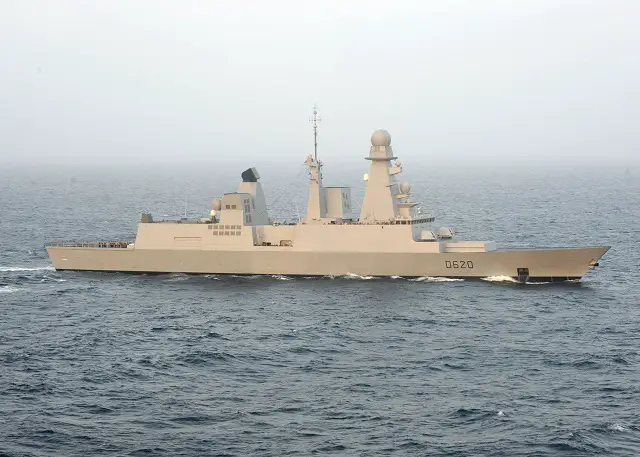 The French Navy destroyer FS Forbin (D620) in the Arabian Sea
(U.S. Navy photo by Mass Communication Specialist 2nd Class Rafael Figueroa Medina/Released)
The Horizon-class destroyers were built under the Horizon programme to meet a joint requirement for four anti-air warfare destroyers with a displacement of approximately 7,000 tonnes (two for the French Navy and two for the Italian Navy). The programme was a multinational collaboration between France and Italy. The primary weapon system was developed and produced in partnership with the UK.

Horizon-class destroyers are equipped with the Principal Anti Air Missile System (PAAMS), a joint French/Italian/British programme for a naval anti-aircraft weapon. Both vessels have been deployed during Operation Harmattan. Off the coast of Libya, they have ensured the protection of naval groups around the aircraft carrier Charles de Gaulle and Tonnerre and Mistral LHDs. They also conducted coastal fire support operations and coordinated the air activity for the coalition operating off the coast of Libya.