a
Naval Forces News - South Korea
ROK (Republic of Korea) Navy to increase KDX-III Aegis destroyers to six by 2027
South Korea's Joint Chiefs of Staff( JCS) decided Tuesday to increase the number of its
7,600-ton Aegis destroyers
from the current three to six by 2027 to strengthen its maritime combat capabilities against possible provocation from the Democratic People's Republic of Korea (DPRK).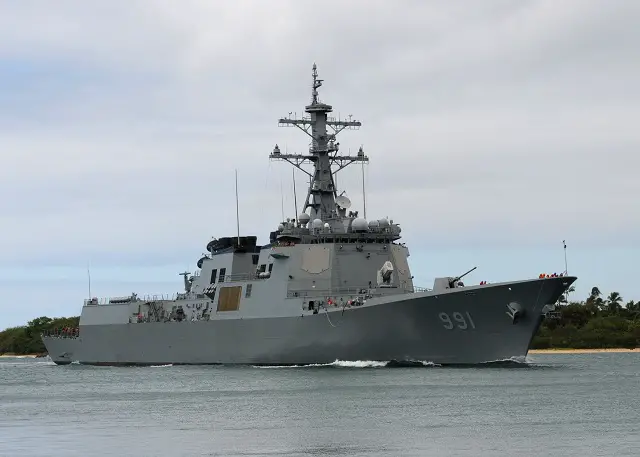 Republic Of Korea Ship Sejong the Great (DDG 991), head of KDX-III Aegis destroyer class
(U.S. Navy photo)

The JCS said that the planned buildup was aimed at enhancing military capabilities against mounting nuclear and missile threats from the DPRK and potential clashes with neighboring countries, according to local media reports.
The three new Aegis destroyers were expected to raise the number of South Korea's task fleet to three as one fleet usually requires two Aegis-class combat ships.
Defense Ministry spokesman Kim Min-seok told a routine press briefing that the three Aegis ships, owned now by the South Korean Navy, were in operation under the very tight schedule as the operation usually requires at least four ships.
Partially designed by the South Korean Ministry of National Defense, built by Hyundai Heavy Industries and Daewoo Shipbuilding & Marine Engineering, the Sejong the Great class Destroyers are the largest surface combatants in the Republic of Korea Navy. The 3 vessels of the class were built as part of the KDX-III project to strengthen ROK Navy defense against North Korea and other emerging threats as well as provide the ROK Navy with true blue water, ocean going capabilities.
Link to KDX-III Aegis Destroyer technical datasheet