a
World Navy Force News - Egypt
Ambassador III class Missile Craft Delivered to Egypt
The first of four new fast missile craft for Egypt was dedicated Oct. 25 at a shipyard in Pascagoula, Miss., and the ship's name was announced.The S. Ezzat is named after Soliman Ezzat, the admiral who founded and led the modern Egyptian Navy from 1953 to 1967, shipbuilder VT Halter Marine said in a press release.

Construction of the ship began in a newly built fabrication facility at VT Halter in November 2009 under a U.S. Navy Foreign Military Sales program managed by the U.S. Navy's Naval Sea Systems Command.

The original contract for the program was awarded to VT Halter in November 2005. Since then, the U.S. has awarded the shipbuilder more than $800 million for the ships.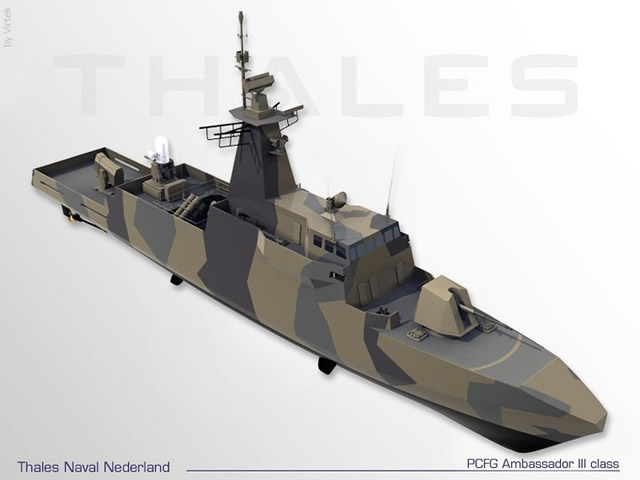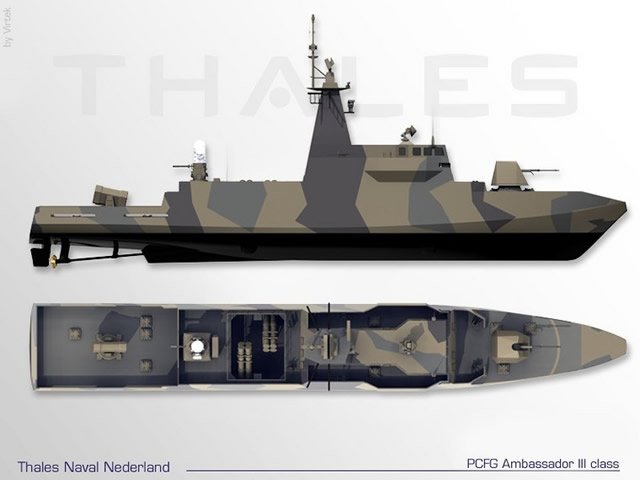 Egyptian Navy 's Ambassador III class
(picture: Internet)
Also known as the Ambassador III class, the stealthy, 550-ton ships are 207 feet long. They are powered by three MTU diesels and designed for a top speed of 41 knots. The ships are armed with eight Harpoon surface-to-surface missiles and an OTO Melara 3-inch gun, with self-defense provided by a Rolling Airframe Missile launcher and a Close-In Weapon System Block 1B. They are designed to operate at sea for up to eight days.

The Egyptian Navy operates several classes of fast missile ships, built in the Soviet Union, Germany and Britain, but the last was delivered in 1982.

The Ezzat is expected to leave Mississippi for Egypt during 2012.

Construction continues on the other three ships: F. Zekry, M. Fahmy and A. Gad. The last ship is contracted for delivery in December 2013.
Source: Defense News