a
Naval Forces News - Iran
Iran to Unveil New Home-Made Fateh 500 tons Submarine Soon
According to Fars News quoting Navy Commander Rear Admiral Habibollah Sayyari, Iran's new home-made submarine, Fateh, will be unveiled in the next few months. "Following the construction of Qadir (class) submarine by the Iranian Navy experts, Fateh submarine will be unveiled early next (Iranian) year (to start on March 20)," Sayyari said in the Southern city of Bushehr on Sunday.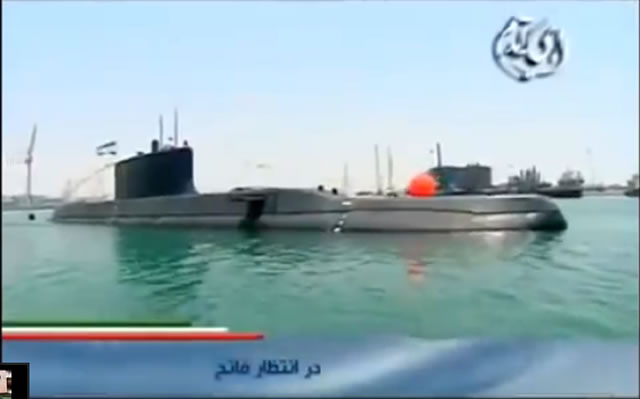 Iran's Fateh class submarine
Fateh (Conqueror) is an Iranian designed class of semi-heavy submarines. The Iranian media reported that Fateh class subs can operate more than 200 meters below the sea surface for nearly five weeks. According to satellite imagery first boat of the class was launched in 2013 and a second one is under construction at the Bandar Anzali Naval Base on the Caspian Sea. The Fateh could be an improved version of the existing 29-meter Ghadir class that the Iranians have been building for years.