a
Naval Force News - Russia
Engine Issues for Latest Russian Navy Class Frigate "Admiral Gorshkov" (Project 22350)
Russian Navy's latest generation frigate (Admiral Gorshkov-class / Project 22350) is reported to have serious engine problems. According to flotprom.ru, the Severnaya Verf Shipyard in St. Petersburg announced on December 17 a tender worth 24 million rubles for "disassembly and fault detection of a gas turbine engine with its subsequent equipment on order number 921 of project 22350" (Admiral Gorshkov, the first ship of the new class which started sea trials in November).

The first ship of the new Russian Navy frigate project 22350 class "Admiral Gorshkov" sailing out for its first sea trials in November 2014.

According to the tender announcement, work should be completed by March 2015. According to the documentation of the state order, the designer and builder of the gas turbine engine "Research and Production Association Saturn " has been awarded the contract to solve the issue.

Rumors started circulating back in August 2014 that one of the two M90FR gas turbines on board frigate "Admiral Gorshkov" had failed during moored testing. Severnaya Verf shipyard denied these rumors were true at the time.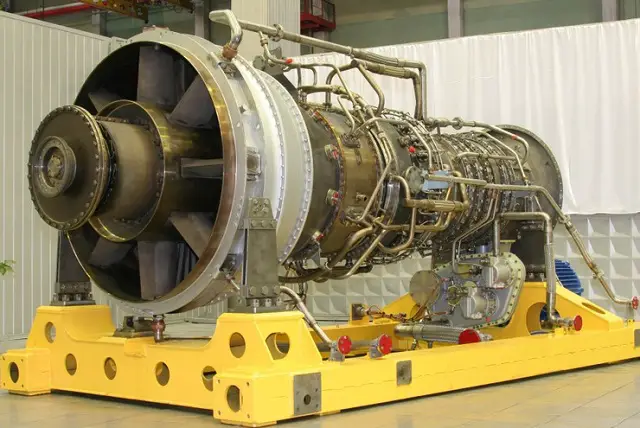 M90FR gas turbine engine of Project 22350 frigates designed and builts by "Research and Production Association Saturn"

The first ship of the class "Admiral Gorshkov" was laid in February 2006 and launched in October 2010. There are currently 3 other frigates of the class under construction at the St Petersburg shipyard: "Fleet Admiral Kasatonov" laid down in November 2009, "Admiral Golovko" laid down in February 2012 and "Admiral of the Fleet of the Soviet Union Isakov" laid down in November 2013.

General characteristics of Project 22350
Full load Displacement: 4500 tons :
Length: 135 meters
Beam: 16.4 meters
Draft: 4,5 meters
Speed (knots): 29
Range: 4500 nm @ 14 knots

The class is fitted with the following weapons:
2x8 VLS 3S14U1 (guided missile complex «Kalibr-NK», anti-ship missile complex 3K55 «Onyx» (anti-ship missile P-160 (3M55)))
4x8 VLS 3S97 SAM system 3K96 «Redut» (32 missiles 9M96) – Fire control system «Poliment»
1x 130 mm A-192M «Armat» – Fire control system 5P-10 «Puma»
2x automatic gun mount 3R99 «Palash» (2x6 30 mm)
2x 14,5 mm MTPU
2x6 330 mm torpedo tubes SM-588 anti-submarine system «Paket-A»