a
Naval Forces News - UK
Royal Navy Type 45 Destroyer HMS Diamond Upgrade Completed
The crew of HMS Diamond have been reunited with their ship after spending months ashore while it received a multi-million pound upgrade. The Portsmouth-based
Type 45 destroyer
has undergone extensive maintenance and improvements since it returned from operations last July.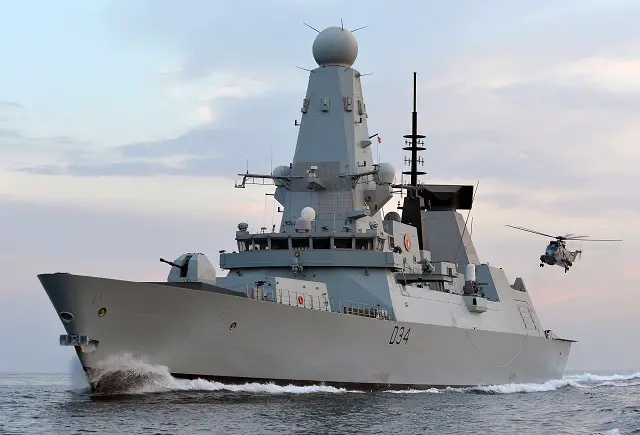 Type 45 Destroyer HMS Diamond at sea. Picture: Royal Navy
Work included installation of the potent Harpoon missile system and upgrades to communications and IT equipment. The ship also has a new gas turbine and stabilisers plus upgraded high-pressure salt water and air systems.
Her Commanding Officer, Commander Marcus Hember, said: "The day the ship's company move back on board is a big day for us. "It marks the point at which we can take back full ownership of our ship and begin the process of regeneration. "Whilst it is a long process, we are all, ultimately, working towards our deployment in 2016, getting back out on operations and doing what the Royal Navy does best."
The new systems and equipment will now be fully tested during several months of trials at sea and alongside in Portsmouth. On completion the crew will be put through operational sea training, testing their war-fighting and damage control skills ahead of Diamond's deployment on operations next year.
Link to Type 45 Destroyer technical datasheet