a
Naval Defense Industry News - USA
BAE Systems Receives $53 Million U.S. Navy Contract for Vertical Launching System Canisters

BAE Systems has received a $52.9 million contract modification from the U.S. Navy to provide additional canisters for the Mk 41 Vertical Launching System (VLS). The VLS canisters are used to ship, store, and launch various types of missiles from Navy ships.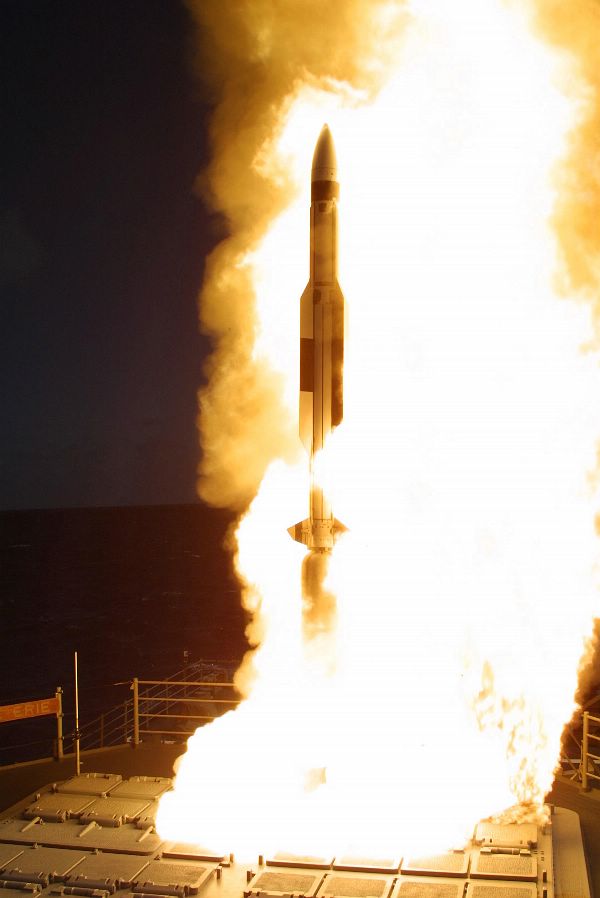 An SM-6 is launched from a Mk41 VLS. Picture: US Navy

"We have a long history with the VLS canister program," said Chris Hughes, vice president and general manager of Weapon Systems at BAE Systems. "This contract reflects the trust the Navy has in us for this highly effective system."

BAE Systems has more than 30 years of experience in the development, production, and support of the VLS system for naval forces throughout the world. The canister contract — originally awarded during a June 2013 competition — is a five-year, base plus options contract covering fiscal years 2013 through 2017 to meet canister requirements for the Navy. Additional option awards are expected in fiscal years 2016 and 2017.

The canisters are positioned within the Mk 41 VLS, which is located below a ship's armored deck for maximum protection. The system easily accommodates the latest weapon types to meet new mission requirements. VLS canisters serve as missile shipping and storage containers, and, once employed on the ship, have many additional functions. The canisters contain rocket motor exhaust, serve as a launch rail to support flyout during missile firings, and provide identification and firing support to multiple missile types, including Tomahawks, Standard Missile-3, Standard Missile-6, and SeaSparrow.

Work on this contract modification will continue through June 2017, with the full contract continuing through June 2019. Work will be performed at BAE Systems' facilities in Aberdeen, South Dakota (87 percent), and Minneapolis, Minnesota (13 percent).