a
Naval Defense Industry News - Netherlands
Netherlands Ministry of Defence partners with Thales for air defence systems and services
The Netherlands Ministry of Defence (MOD) and Thales announce their partnership for the service of four SMART-L Early Warning Capability (EWC) radars for the Royal Netherlands Navy, as well as service and delivery of two SMART-L EWC Ground Based systems (GB) for the Royal Netherlands Airforce.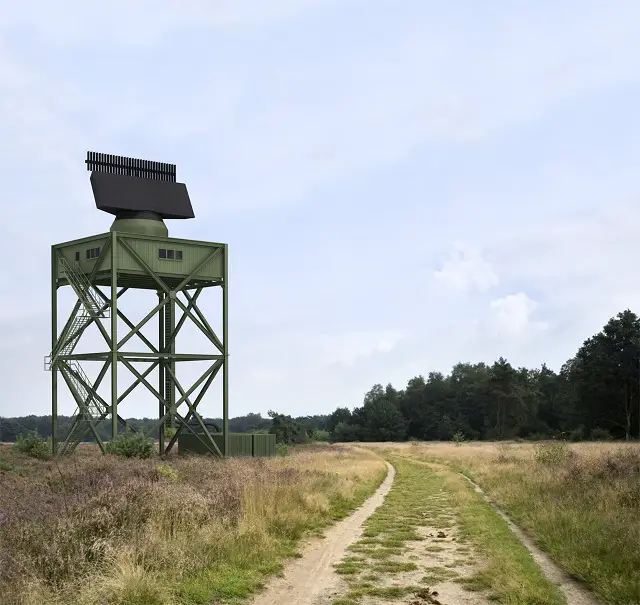 SMART-L EWC Ground based. Image: Thales
"These are unique contracts in which the services for both ground based and naval systems have been aligned and the MOD has involved a private party," says vice-admiral Borsboom, Director of the Defense Materiel Organisation in The Netherlands. 'By long term commitment we are able to improve the management of costs during the life cycle of the system.'

About the SMART-L EWC Ground based
The contracts for the two SMART-L EWC ground based versions for the Royal Netherlands Air force were closed in December 2014. These systems will replace the current Medium Power Radar systems that were commissioned in the 70's of the last century. Like the naval versions, the new systems possess a unique combination of long distance surveillance radar with Ballistic Missile Defense (BMD) capabilities.
The two ground based systems come with a full Thales performance based logistics contract. Thales will be responsible for service and maintenance of these systems for 16 years.

SMART-L EWC on board HNLMS Evertsen (F805) (Dutch: Zr.Ms. Evertsen) De Zeven Provinciën class frigate of the Royal Netherlands Navy. Image: Royal Netherlands Navy
About the SMART-L EWC
As from 2018 maintenance services of the four SMART-L EWC radars for the Air Defense- and Command Frigates will be carried out in cooperation with the Services and Maintenance Organization of the Royal Netherlands Navy (DMI) for a period of 16 years. The Royal Netherlands Navy and its crews will perform regular on board maintenance. Thales will guarantee the availability of the necessary spare parts and will provide maintenance training together with the Navy.